Last Updated on 5th June 2016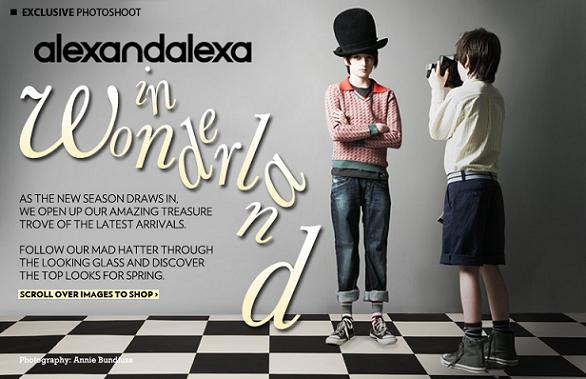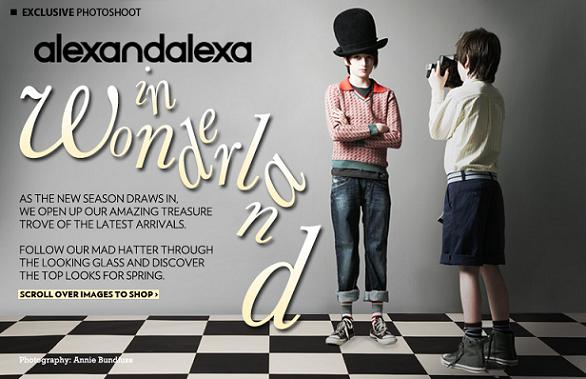 That family has got some gorgeous genes: model Daisy Lowe's little siblings have made their modelling debut in March's alexandalexa magazine, and they're just as lovely as you'd expect.
The luxury kids' clothing company have recruited Alfie, 12, Frankie, 9, and Betty, 4, to appear in this month's Wonderland special, starring in a shoot inspired by all things Alice.
And with a designer mum and a model sister, it's not so surprising to hear it comes as a second nature to the cuties.
"Muchacha* is Betty's favourite, said Pearl Lowe, who's written memoir is currently being turned into a film. "Betty has such a visual eye, even at the age of four; I wouldn't be surprised if she follows in her sister's footsteps into the fashion world.
Not that it'll be happening any time soon.
"The shoot was just a bit of fun, but they really enjoyed it! Pearl added. "Although, I think less time in the spotlight the better for now, they're still so young – I've been holding off the agencies for a few years, but Alfie is such a natural, so we'll see.
Take a look at the little Lowes in this month's alexandalexa magazine.