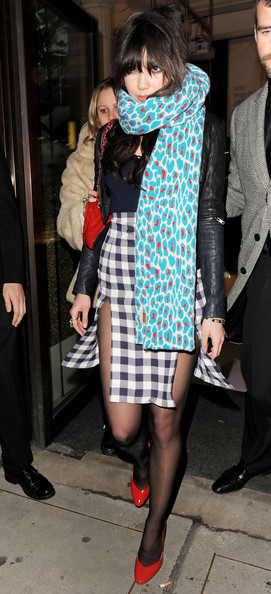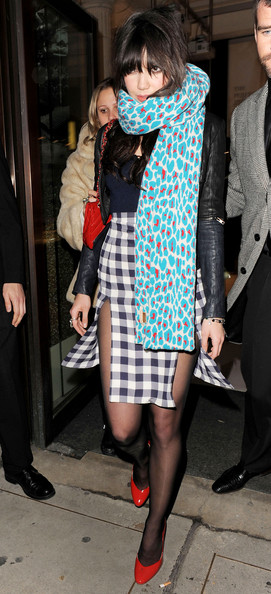 She's one of Britain's best young models, but despite having stints at Agent Provocateur, Mango and Vivienne Westwood, not to mention becoming the face of Louis Vuitton's spring beachwear collection, Daisy Lowe still battles with her body image.
"I'm just as self conscious as any one else, says Daisy, who's collection for Swarovski Crystallised is just days away from launching. "I always feel like I'm too big but then I have a reality check and think, 'actually, it's ok.'
At a svelt UK size 10 she's bigger than most models in the business, so being referred to as 'curvy' is something she's grown accustomed to. In fact, she rather likes it.
"I think that we should be excited about female form because a woman's body is a beautiful thing, and yes, skinny girls are really beautiful too, but so are girls that have a bit more weight on them. I love curvy girls! she told Elle UK.
Miss Lowe, who was nominated for Model of the Year at 2009's BFAs, currently has plenty of things keeping her busy , Djing, designing, and a surprise appearance at London Fashion Week (which is currently being kept under wraps). But if none of these work out, she's got a plan up her ever-stylish sleeve , dry cleaning.
"My mum used to hang out in the dry cleaning shop and when I was little I thought it was cool. And I really like cleanliness, she said.
Need we have more reason to love her?
Daisy's moon-inspired collection for Swarovski Crystallised hits stores on January 19 , visit www.swarovskicrytallised.com for more details.