Last Updated on 12th April 2010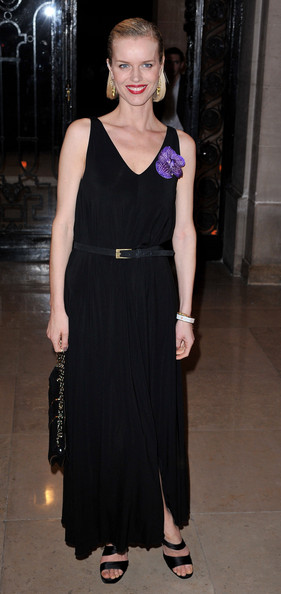 Hot on the heels of Natalia Vodianova, Eva Herzigova has become the second super to design a range for high street label Etam – though hers won't be a lingerie line, more a ready-to-wear collection called Eva Herzigova Pour 1.2.3.
And unlike Gisele, Eva's been getting stuck into the design process.
"It has been totally hands-on, no one telling me what to do and designing whatever crossed my mind," the supermodel said in Paris yesterday as she launched her collection, which features denim, trench coats and gypsy skirts as well as silk evening dresses and smart tailoring.
"Having done my own clothes from when I was young in the Czech Republic, I know how things are assembled and think of each detail," she added. "I am a perfectionist and I demand a lot, and I wanted something that is affordable but also luxurious."
That affordable luxe will also extend to accessories that, according to Vogue UK, have been created to complement her designs – all of which reflect her fashion vision 100 per cent, Eva fans will be pleased to hear.
Prices range from €69 to €225.