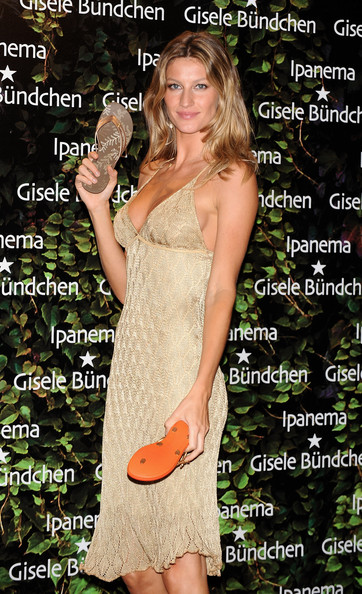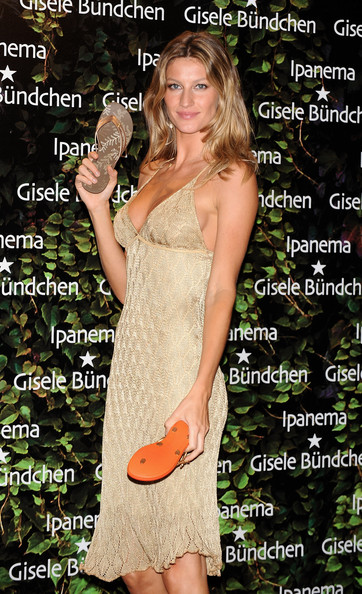 A supermodel and a super mum she may be, but a flip-flop collection does not a designer make. As Gisele flew into Paris yesterday to unveil her latest collection with Brazilian brand Grendene, the model confessed she's no designer – she's more of an idea-giver.
This, Gisele's eighth Ipanema flip-flop line, may well expand her emerging empire, what with her organic skincare range in the works to boot, but don't be fooled into thinking she does any of the hard work.
"I am very inspired by nature and like to use that for my ideas, but actually designing them — no way. I would be a disaster," she told WWD, explaining it's more important to her that people understand what her shoes represent; in this case, ocean and sea life. "Nature is very close to my heart," she added, "and it is important for me that people who buy my flip-flops are made aware of the environment."
With that in mind, a portion of the proceeds from the spring collection will go towards a project that reintroduces new-born turtles into the sea.
All together now, ahhh.