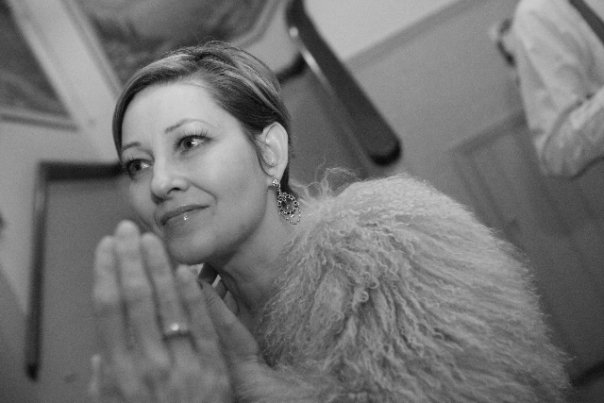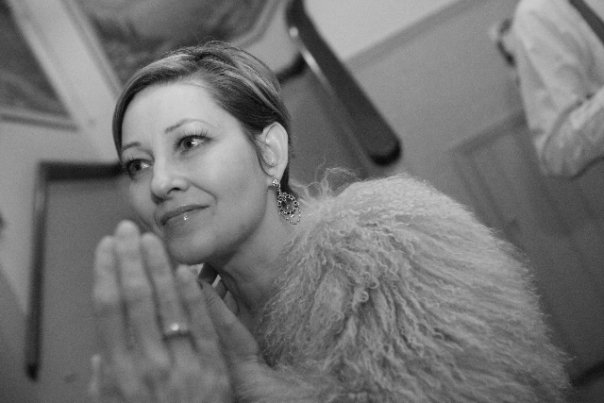 It's April and the thermometer is finally hitting double numbers – 10 degrees does count as spring ladies – especially when we've spent the last three months surviving in minus numbers!! But, Spring brings with it the dreaded hair dilemma… to shave or not to shave? Is waxing the real question? We ask Beauty pro Kate Shapland – a much-famed columnist for the daily telegraph and leg expert our burning questions…
It's the tricks that I learnt at uni…Black tights, a bit of foundation and skinny jeans that are my winter mantra! What's yours?
Pretty much the same, but I've been surgically attached to a pair of OTKs for most of this winter – a fantastic invention because they cover up podgy knees.  I wear boyfriend cut jeans or leggings because skinnies and tight jeans aren't comfy to work in.  I never get dressed without applying body cream to my legs – especially shins in the winter because they get dry and itchy.  I get through a lot of it – at the moment I'm working my way through Jo Malone's Body Crème.  And I tend not to bother with foundation in the day because I work from home: for me, makeup is limited to a dot of blush and lip balm.

Only a New Year's Eve Party and Valentine's Day force me to go and visit the leg fairy when the sun's hidden away. How often do you go?
As rarely as you for waxing – I tend to shave to save time and because I'm completely pathetic about having hairs ripped off my body.  I even find it hard to have hairs waxed and sugared from around my eyebrows.  I like to be in control of the pain, hence I tend to pluck my own eyebrows and shave my own legs.
I think two Ibuprofen half an hour before are the key to numbing the pain! But, do you think regular visits are important? Or does going au-natural for a while give your sin a break from the harsh effects of constant waxing and shaving?
I think save your money for a visit to an independent massage therapist instead.  When it's properly done (ie not to a formula), massage is incredibly beneficial to the shape of your legs (especially if you have cellulite because it's often the end result of fluid retention and a decent massage should enhance the circulation and help to deal with that), your body and your whole health and vitality.
The big legs debate is and has been for a while waxing Vs Shaving. Whilst the effects of waxing lasts much longer, waiting for hair to grow out is a pain. But then again, shaving can result in thick coarse hairs and also very visible hair follicles. Which side of this table do you stand on?

Whichever way suits you – just get rid of the hairs because smooth legs look soooo much better than stubbly or hair ones I think you'll agree?
Definitely!! But the sad thing about hair free pins often comes in the shape of in-growing hairs. There are loads of products on the market that claim to eliminate there, but would you recommend them? Or is good old exfoliation the best way around this old problem?

I'm on the fence about products that eliminate in-growing hairs – I tend to see them in the same light as products which claim to close enlarged pores on your face or control an oily complexion – not convinced by the performance.  I do think exfoliation is important, but not just to prevent in-growing hairs.  It's hugely beneficial to leg health, skin smoothness and overall energy.  You don't need to dry brush.  Just get a good body brush and use it in the shower instead of a loofah every day, sweeping towards your heart – big sweeps from feet to thighs, over buttocks, and from hands to shoulders.
Laser treatment also seems to be a good road to go down when it comes to hair removal. But, on an area as large as your legs is this a good idea? Especially when it's still quite expensive – is it worth the investment?
One friend said that laser treatment for excess hair changed her life but the dedication to the treatment was enormous – over a year's worth of treatment which turned out to be very expensive as you say.  I'd recommend laser treatment for small patches, but it's very very important to consult a credible practitioner – lasering can alter the colour of your skin if you are dark.  Where your legs go I'd rather see women waxing, shaving or using cream depilatories.
Finally… with March here and nearly a quarter of the year already over, what top tips do you have for sexy spring time legs?
Get moving!  Exercise at something you enjoy – it will keep you doing it (I've started salsa dancing with Karen Hardy and I love it), cut back on salt and 'naughty' coffees (lattes etc), increase water intake (a litre a day is usually enough – people get very carried away with the old fluid intake recommendations), get body brushing and applying oil or body cream daily.  This is the best way to improve your legs –the tone and the shape.  You can't rely on one product to do the whole thing.
To read more of Kate's leg-genius visit her blog at www.thelegroom.blogspot.com