Last Updated on 16th April 2010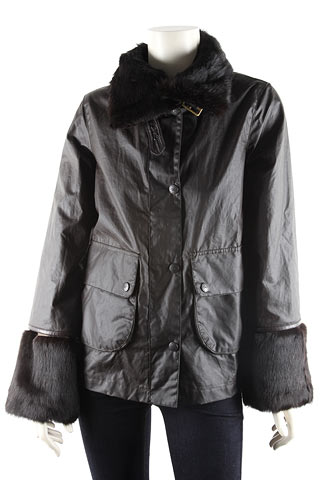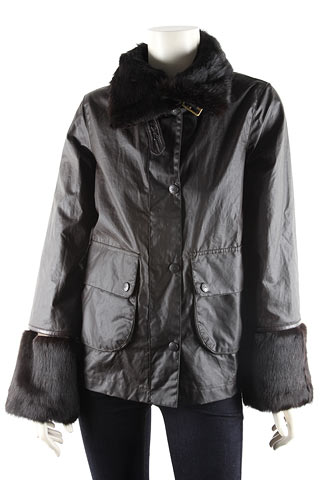 After much anticipation, Anya Hindmarch has unveiled her capsule collection of coats for British heritage brand Barbour – and true to form, she's sprinkled the designs with her signature quirky touches.
She's created two designs for AW10, with the option of a short jacket or a full coat for each, but the finished pieces didn't come without a good old rummage through the extensive Barbour archive.
"Barbour is an iconic British brand. It's part of my childhood, and the feel and smell of a Barbour waxed jacket is something that evokes home, family and country weekends," the accessories designer told Vogue UK. "It was fascinating working in the archives, hearing the Barbour stories behind some of the coats from explorers, military men and heroines. It has been fun to add a little Anya Hindmarch style. We have respected the original design but played with the cut, fit and the details. I can't wait to have mine so I can look less like a 'pavement girl' in the country."
The result, as Anya hinted, is classic British tailoring with a whimsical city-girl twist. The first style, the Foxy, is a traditional waxed jacket made sophis with a velvet collar and cuffs; the second, the Minx, is a signature quilted jacket pricked with Anya's trademark bow.
But the British designer hasn't lost her tongue-in-cheek humour, either. Embossed on the inside of the pockets are 'Lipstick' and 'Dog and Bone' (that's phone for those of you not familiar with cockney), and a detatchable coin purse labelled 'Money'.
Get your hands on the Anya Hindmarch X Barbour jackets when they go on sale in August at Anya Hindmarch stores worldwide and Barbour's Heritage store.
[Images]