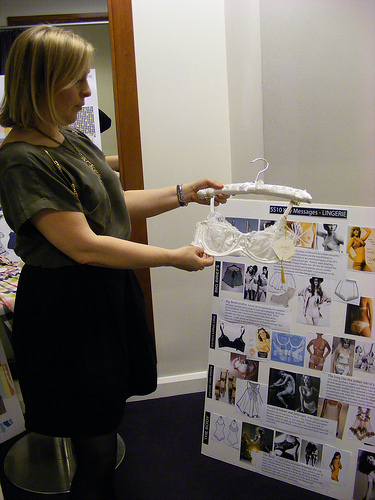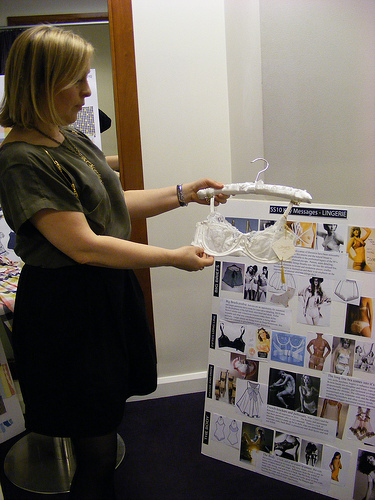 Now for a lot of women out there – us included – underwear is an afterthought, but with underwear as outerwear being this season's biggest trend, there's no better time than now to start taking your lingerie as seriously as you do your sartorial style.
So we hear, the bra is the most complicated piece of clothing a woman can own, but rarely does it get the credit – or attention – it deserves. With that in mind, and it being National Bra Fit Week and all, we popped down to the Debenhams flagship in Oxford Street this week to find out more about the intricate process of bra design.
Ladies, a lesson in bras, if you will.
For starters, the average everyday bra is an assortment of 14 individual pieces, but if you're a Wonderbra wearer, or like something a little more extravagant, it can reach up to around 30. That's 30 separate pieces – some cut by hand, if you're into lace – to be assembled right there, taking up to a year to be completed.
Fact is, not only do far too few people realise just how complicated this is, they also don't realise just how important it is to get a bra that fits, else you're left with all sorts of problems (back boobs, anyone?). And there lies our biggest problem – how to find a bra that fits and, more importantly, suits our shape.
And actually, this is a real problem for retailers, too. You see, our fears were confirmed that bra size isn't universal, or at least as universal as it should be, and what this means is that your size can vary from shop to shop. Annoying, yes, but knowing your size per shop is a must – if you get it right underneath, the rest should follow suit.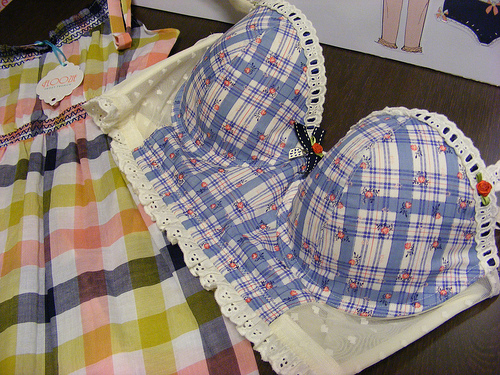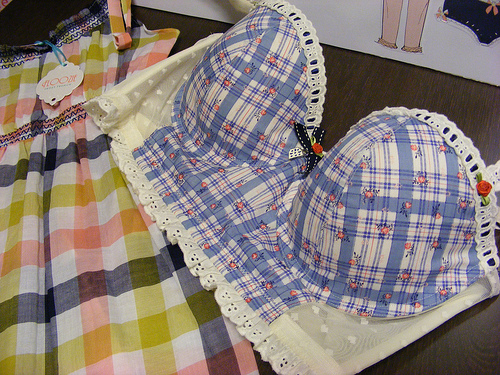 Luckily we now know our size in Debenhams, and were more than happy to let their lingerie team – one of the most successful around, we might add, and not just on the highstreet – tell us what we should be wearing in terms of size, shape and, more importantly, style.
So what's in? Lace, long-line bralets and vintage-inspired sheer bras at the moment, typically seen across the designer ranges and Reger in particular, where we spied a rather delightful pin-tucked plunge made almost entirely from silk, and another in bespoke patterned lace. Also on our wish-list is everything from Floozie by FrostFrench, which we sadly didn't catch a real-life glimpse of, but the design board alone was enough to make us swoon about 50s fairgrounds and ponies.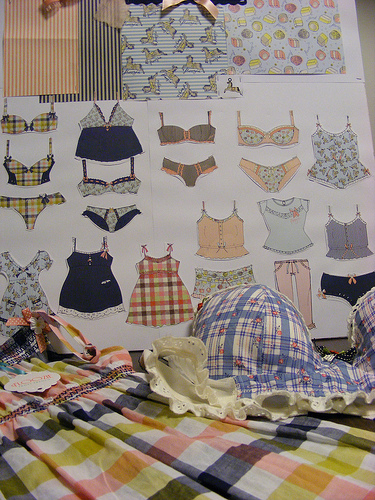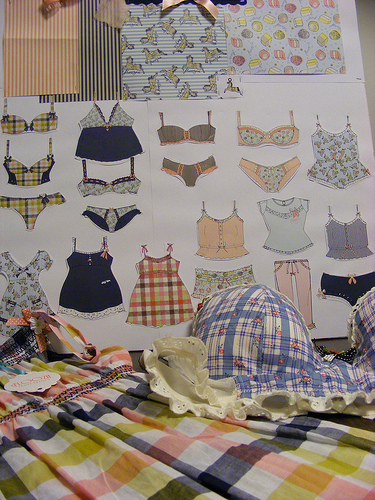 Suffice to say we left feeling rather knowledgeable – and suitably pert.
If you take one thing from this rambling, though, let it be this: next time you're in town, make a quick appointment to be accurately fitted for a bra – we can't stress enough what a difference it makes, and most high street retailers offer a fitting service for free (if you happen to opt for Debenhams, check out the spring lingerie lines whilst you're there – they're gorgeous, and cheap).