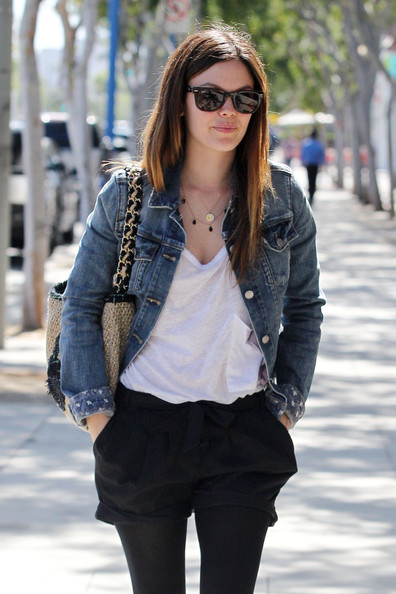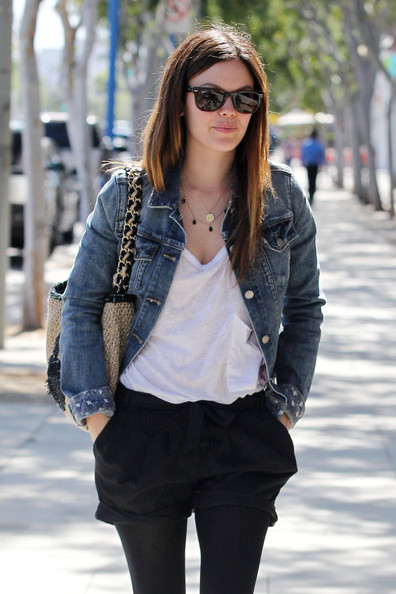 If you buy a pair of shades from Sunglass Hut in the months leading up to summer, you may just find Rachel Bilson's a fan of them too – in fact, she might have even hand-picked them. It's all part of her job as Style Director for the brand.
The actress will be heading to the Sunglass Hut in New York tomorrow to celebrate the opening of the store's new flagship, but she's more than just a celebrity making up the numbers. She's an integral part of the sunnies superhouse – or at least she will be.
Good job, really, that she's rarely without a pair of shades, because whilst she's not entirely sure she's qualified for the job, she's at least got some market research.
 "I can't say what makes me a good style adviser for them, but I am a huge sunglasses addict," Rachel said, according to Grazia. "I don't leave the house without [a pair]."
Bilson will also try her hand at blogging for the brand's website, too, where she'll chat to industry insiders about her favourite topic: fashion. "I love talking about fashion, so I can't wait to talk to professionals who share the same passion," she added.
Top of her interview wishlist? Karl Lagerfeld, naturally: "he's an icon and he wears sunglasses at all times."
Oh, does he? We hadn't noticed.