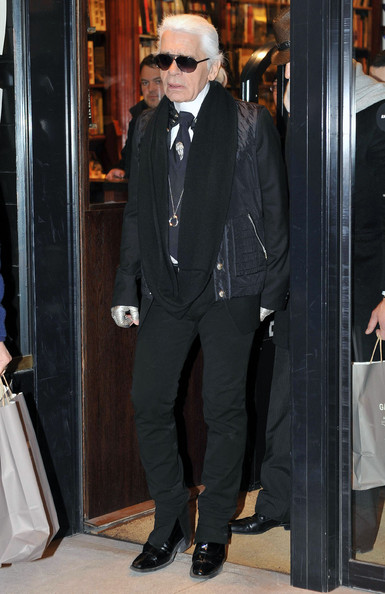 After hinting last month that a 'marquee name' would be coming to the label, Italian house Hogan has finally unveiled its surprise – enlisting Karl Lagerfeld.
Kaiser Karl will be designing a capsule footwear collection for the luxury label as part of Hogan's plans to expand, and after Thakoon's depature from ready to wear last season, a legendary designer is just what the fashion doctor ordered.
"Karl is a genius of style and an artist who interprets fashion in a modern way," said Diego Della Valle, CEO of Tod's which owns Hogan, and incidently, a longtime friend of Karl. "For Hogan, he will reinterpret all the iconic elements in both apparel and accessories, which will help raise Hogan's visibility in Asia and especially in China."
The collaboration will, however, be short and sweet. According to Vogue UK, just one footwear collection will come courtesy of Karl, which will hit stores in November ready for SS11.
Retiring our Chanel-quilted backsides (we wish, and yes, those rumours have re-surfaced); this 75-year-old ain't goin' anywhere.