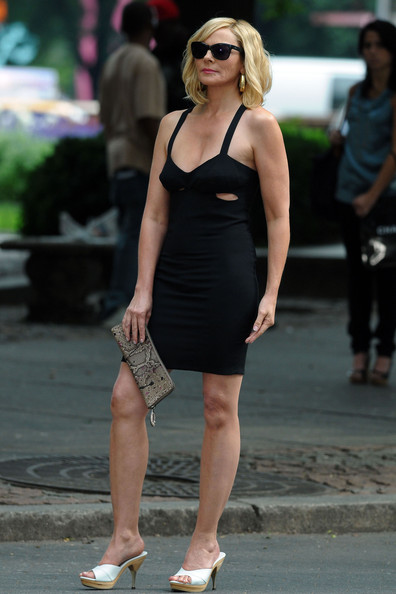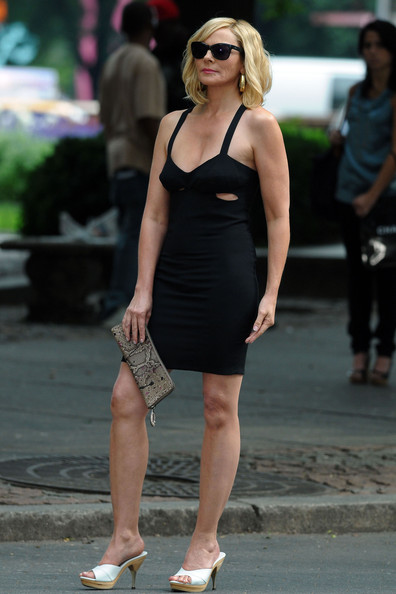 Since seeing the trailer just weeks ago, fashion fans are agog to find out what happens in the new Sex and the City sequel – but any hopes of really discovering the plots could cost Sarah Jessica Parker et al £1.6 million.
But keeping such secrets safe can be a tricky business, especially when the paparazzi are on your tail end. Just ask Kim Cattrall, who was snapped clutching her script, revealing a few words of dialogue.
"I thought: 'You have got to be kidding! This isn't state secrets, it's the f****** script for a movie!' It's crazy," she told the Daily Mail of the incident, for which she received a warning to be more cautious. "You really have to be careful because I've signed my life away to say I won't tell. It gets to the point where you're terrified to carry your script around in case someone catches a glimpse of it."
And when she says she's signed her life away, she's really not kidding. Apparently, the entire cast and crew were ordered – by SJP, might we add – to sign a confidentiality agreement, under which the terms state any proven leaked story could cost the culprit $2.5 million (£1.6 million) in damages.
Ouch. Suffice to say, we'll wait until May 28th to get to the bottom of the plot.