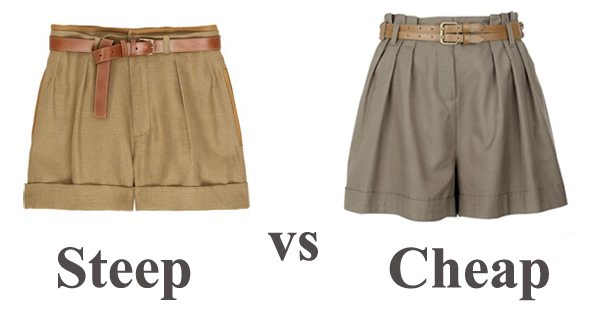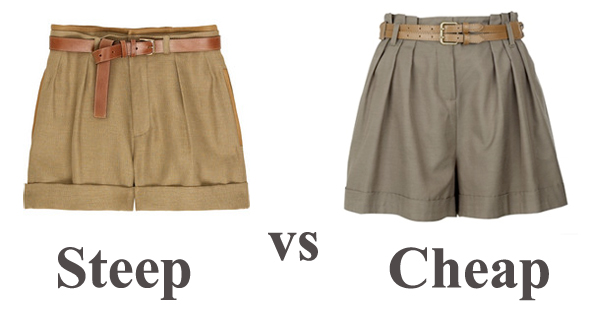 The high-waisted short is hot for spring summer and we've fallen in love with this pair from Chloe which are guaranteed to give any pair of legs a short cut to Spring style. If we had the cash to splash on these £740 beauties we'd be wearing the brown linen shorts with a palate of khaki and beige mixed with crisp whites to keep the look fresh. Add a pair of Chloe ankle strap wedges and you'd have muted-military chic down to a tee – perfect for Spring-time.
The good news is that tailored shorts in a host of khaki tones are all over the high street, so you don't have to spend a fortune to get that signature Chloe look. We've found these gorgeous cotton shorts from River Island which are in the exact style of our Chloe favourites. Mix with a pair of tan strap sandals and beige and khaki separates and these pleated shorts will look just the part in your designer inspired outfit.
We're especially loving the double strap belt on the River Island pair that gives them a real designer feel. And for just £24.99 the high waisted khaki shorts are a steal compared to the Chloe pair at £740, and look just as good. Get them now from here.