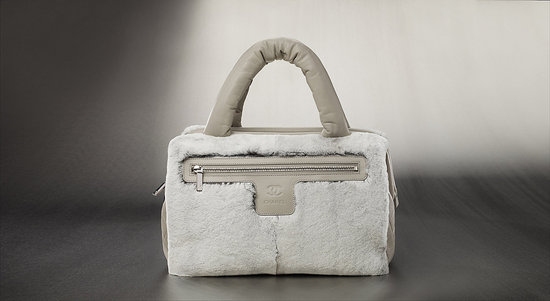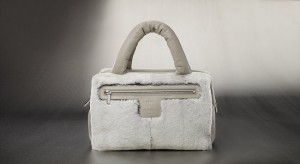 The other day Chanel hosted a small cocktail event in their showroom to preview their latest Coco Cocoon collection which hits stores in early August. The showroom is gorgeous! Sadly no photography is allowed inside, but I was able to get my hands on some of their professionally shot handbag images. Coco Cocoon is a relatively new addition to the Chanel family – the first line made its debut at the end of 2009 and was supported by an ad campaign featuring Lily Allen. Each handbag in the sportier, more casual collection is made of either leather or lightweight nylon and many of them are reversible. This season, for the first time, there are some orylag fur-accented bags in the mix and one matte-finish alligator skin bag (somewhat of a surprise given that the main RTW Fall 2010 Chanel accessory collection was crafted exclusively using faux-fur). Among the colors in the Fall line are Blue, Charcoal and Light Grey, Ivory, Cobalt Blue, Chocolate, Silver, and of course, Black.
If you've picked-up one of the major June fashion books you've probably noticed that Vanessa Paradis has replaced Lily Allen as the face of Coco Cocoon. The slender French singer-actress-model has a long history with the Couture House; in fact she was the face of the Coco fragrance way back in 1991! Since she has appeared in ads for Chanel Cambon, New Mademoiselle, and in December 2009 she sang at the fashion show dedicated to Chanel's Metiers d'Art Collection in Shanghai. Now in addition to starring in the Coco Cocoon campaign she's also the face of Chanel's Rouge Coco lipstick. I'm so excited that Chanel opted to use Paradis. She has such a uniquly gorgeous face and an understated allure that fits perfectly with the brand's image (way more so than Allen, don't you agree?).
Lastly, on an un-Cocoon related note, while in the showroom I checked-out some of the Shanghai-inspired Metiers d'Art pieces and went gaga over the Take-Out bag pictured below…so fun!