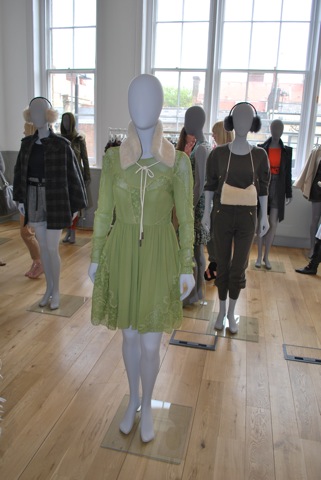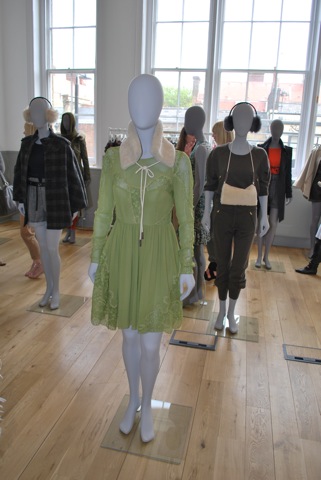 Whistles is the go-to shop for those dream day-to-night dresses, they do perfectly cut pieces in stunning prints that have a really contemporary yet sexy feel – basically Whistles rarely gets it wrong. With this in mind we went along to their Autumn Winter 10 press day recently and once again we fell in love with the collection. Filled with wearable pieces from wool tailored trousers to sumptuous outerwear to stand-out evening wear, Whistles AW10 range is set to be making a significant appearance on our wish list for next season. There were a few pieces we fell in love with in particular, including a deep red digitally printed dress with geometric cut-out neck detail and fierce padded shoulders – perfect for cocktails and dinners when worn with killer heels and bold lips.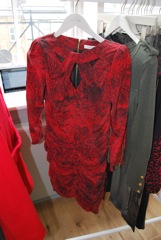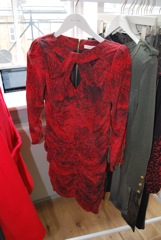 Another standout piece from the collection is a blue wool cropped biker jacket with a shaggy hair collar. And if you're after a statement jacket then look no further, as this gorgeous piece has a seventies feel to it and is a nod towards the AW trend for luxe feel outerwear.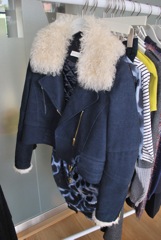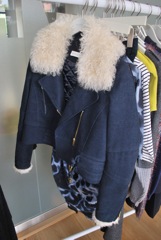 As well as all of the rails of clothes we were lusting after, Whistles' very quirky sheepskin covered shed took our fancy too. Used to house their accessories collection we thought it would look rather chic as our new wardrobe. Unfortunately the furry shed isn't going to be a available to buy, but we're not too disappointed as we've got more than enough to look forward to with the coming AW10 collection.