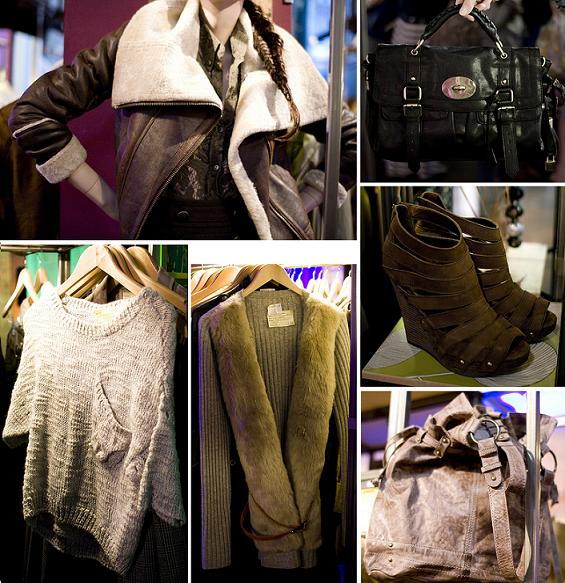 Look at the picture above. It's nice, isn't it? It's also Next. Surprised? We were. But now we're excited.
When we think of Next we think of, er… nothing, really. Nothing all that directional, nothing all that trend-led, and nothing all that stylish – just something our mum's might like. Well, way to go and win us over, Next – this is exactly why we don't feel bad about being so frank, and why we know you won't mind either, because what you're offering next season is nothing short of great.
Lovely, pretty, trend-led, catwalk-inspired, is-that-really-Next? type great. Similar brands, take note: we're looking at a great example of how a pretty standard we-appeal-to-your-mum-and-your-aunt type brand can appeal to the super stylish daughters and nieces, too.
But enough of the metaphorical stuff, let's give you a brief run down of what we saw – and what you're going to love – from Next come autumn.
Leather: leather shorts, leather skirts and leather T-shirts (yes, really) – we were particularly taken with a caramel suede skirt with brown leather-trimmed pockets; very Celine.
Lace and chiffon: a gorgeous earth-green buttoned lace shirt reminiscent of Erdem and a darling embroidered cream lace top that made for a very convincing vintage piece both caught our eye, while sheer chiffon blouses and pussy-bow dresses appealed to our romantic side as much as the next Jake Gyllenhaal.
Coats: we spied an olive green military pea coat which was rather Sergeant Pepper, but we have to go all seasonal and say the dark brown leatherette shearling aviator jacket was an absolute winner – it's one of the best Burberry-inspired high street versions we've seen, and for £75 it's one of the better priced, too.
Accessories: a faux fur tote – no doubt a reference to Chanel's yetti collection – was a fun find and will fill a furry void left by our lack of pet pooch until we summons the means to get one, but a tan satchel, though lovely, took a little too much inspiration from the Mulberry Alexa for us to fully praise such a purchase. The shearling-lined heeled clogs, however, get a huge thumbs up and were hands-down winners on our must-have list.
And there was plenty more, of course, including menswear, children's clothing and accessories for the home, as well as a rail full of camel-coloured Celine-come-Chloe-inspired pieces that will give Zara a run for its money, but we think that's enough gushing for one day.
Congratulations, Next – you've turned us.
Thanks to Shini of Park and Cube for the pictures.