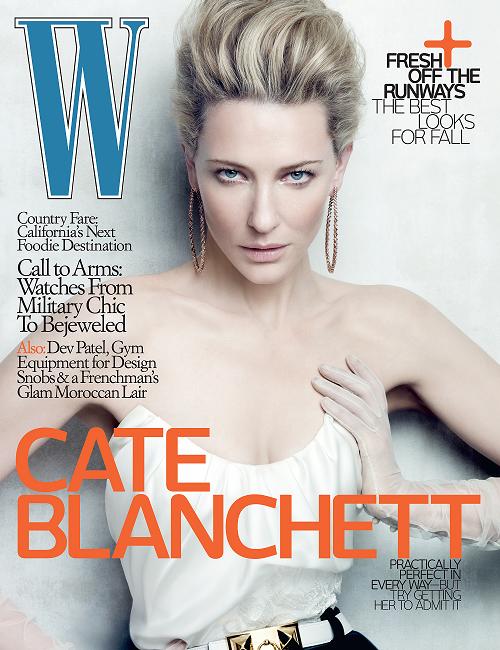 Fashion seems to be having quite the field day with Cate Blanchett at the moment, and so it should be, if the cover of June's W magazine is anything to go by.
And it's something we should probably make the most of, for this is one Hollywood actress who likes to keep off the radar – think about it, when was the last time you saw her grace the cover of a magazine or talk candidly in an intimate interview? We'll give you a clue, it was probably here, and that was six months ago.
Alas, with her latest project Robin Hood due for release any day, we've seen Ms. Blanchett crop up on our fashion radar at least twice in the past week – bespoke Roger Vivier boots and Giorgio Armani Prive gown in tow. But don't go getting the wrong impression of her.
"I'm so misunderstood!" she says. "I'm not focused on what other people think of me. Some people get you and some people don't, and to spend your life trying to make people understand how deep and complex and varied you are—I think that way lies madness."
And for keeping her so grounded, she's got her husband to thank.
"My husband keeps me really honest," she admits of her playwright partner Andrew Upton. "I remember him saying to me after I made Elizabeth, 'Sweetheart, you've probably got about about five years.' He was preparing me for the time when the work dries up, as it invariably does."
Well, we reckon things are still pretty wet at the moment. Read the full interview in June's issue of W magazine, out May 25th.