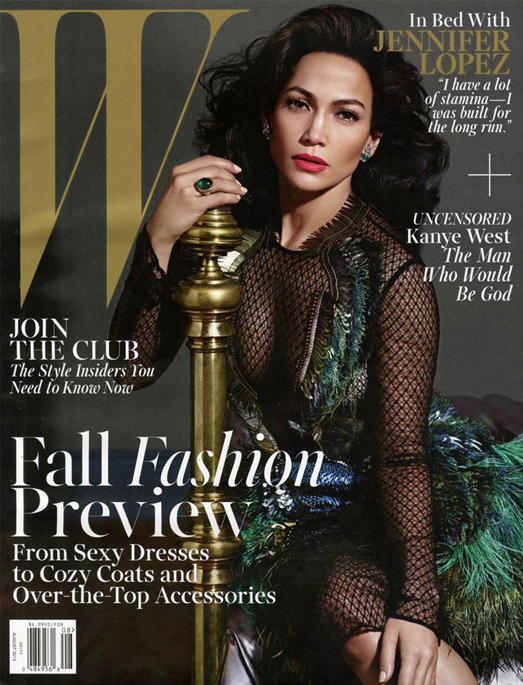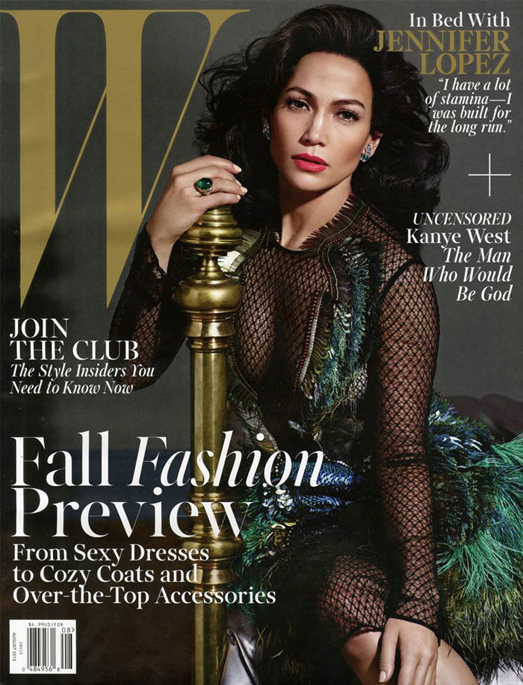 Jennifer Lopez has landed yet another magazine cover – this time the August issue of W!
Looking less Jenny from the block and more Elizabeth Taylor, J-Lo was shot by Mario Sorrenti and is rocking a feathered Gucci gown like a true pro.
We know she can do sexy beach babe or glitzy screen goddess well – we've seen them so many times – so it's nice to see her try out a new look for a change. And nail it in true J-Lo fashion, of course!
We're rather intrigued by the "I have a lot of stamina – I was built for the long run" quote which we can look forward to in the accompanying interview. Well done W for tempting us into wanting to buy the issue as soon as it hits the magazine shelves.
Will you be buying the mag or are you saving your money to stock up on September issues next month?