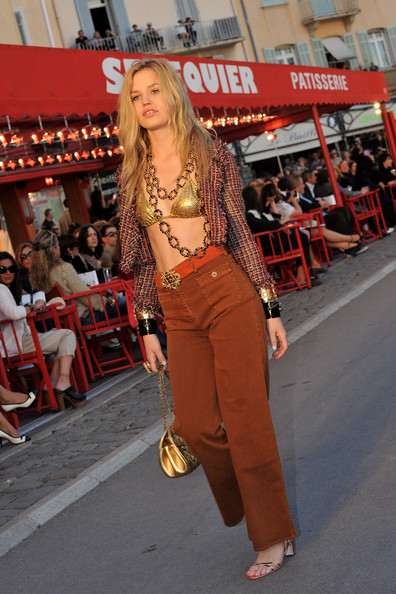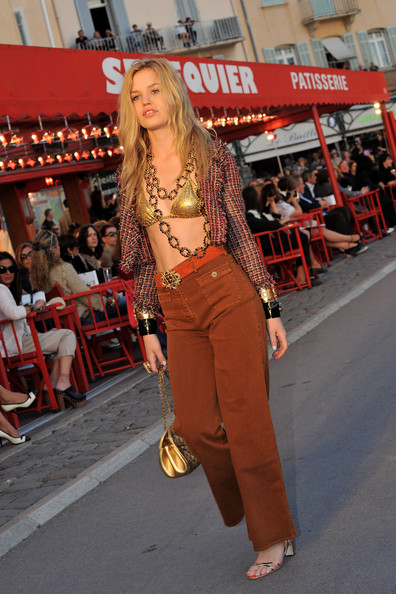 Tackling one of the most prestigious fashion houses is no mean feat for a model, particularly a young 18-year-old, at that. But this model won Model of the Year – and Karl Lagerfeld loves her. Enter Georgia May Jagger as today's Chanel girl.
For those of you not quite up to speed, little Ms. Jagger walked in Chanel's cruise 2010 collection in Cannes last week to quite the cool crowd – Vanessa Paradis and Diane Kruger to name but two – as well as starring in the collection's look book, and it would seem she's made herself at home.
"Miss Jagger is the modern girl. She is the girl of today," Chanel's Karl Lagerfeld tells Vogue UK. "There is a total identification between her and the clothes. They could be her clothes. She is totally at home in Chanel. And that fits in the pattern of what Saint-Tropez can represent, what it is not really and yet what it can inspire."
And coming from sharp-tongued Karl, that's a pretty big compliment if ever we heard one.