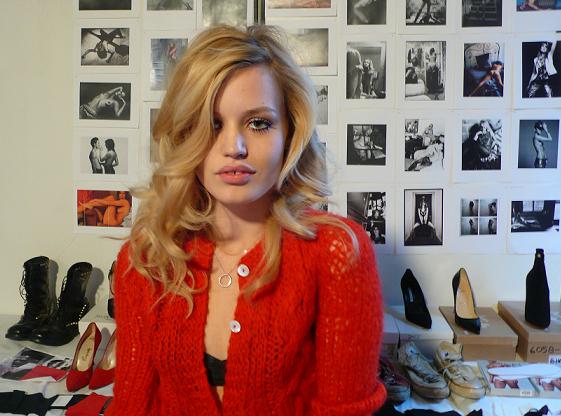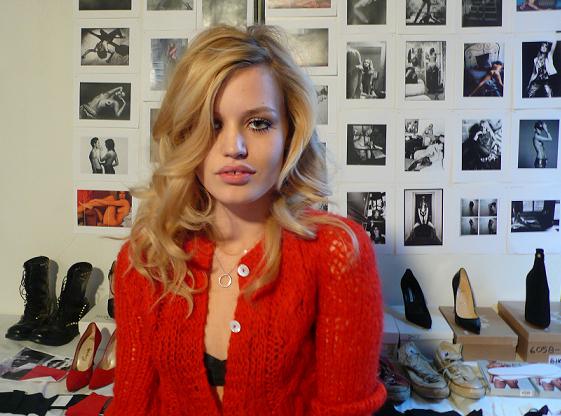 Having starred in its SS10 campaign, Hudson is no new feat for Georgia May Jagger, but this time around, as she shoots her second campaign for the brand, she's never felt so at home.
"It's great to be continuing to work with them. We've got a relationship now and it's just really nice," Georgia tells Bryanboy on the set of the AW10 campaign. "It's different because this time around, we all know each other and we're much more friendly, open and creative. Before it was my first ever proper campaign and I was a bit new to everything," she continued. "We did five days — videos, commercials, everything like that. So it was really new and strange for me. I'm more used to it now and I've come back after not seeing these guys for a year. It's really nice and they're so friendly and sweet."
Despite "having to hold really long, painful positions and make it look easy and fun", Georgia's least favourite part of the job, the 19-year-old's enjoying her ever-flourishing modelling career. We suppose with a Rimmel Cosmetics contract and a Versace campaign under her belt to boot, she's got every reason to be smiling.
"I love the creativity, the people and the clothes," she says of her vocation. "Just being around all these different people, photographers, stylists and designers. They're all so great in their own way."
And one who's particularly great at the moment is fellow model Abbey Lee Kershaw. "I really like Abbey-Lee Kershaw. She's super pretty. I really like her pictures at the moment," says Georgia.
She's also, unsurprisingly, into jeans at moment – Hudson's black jeggins in particular. "I wear them with a t-shirt and a jacket. Probably motorcycle boots or horse riding boots."
So now you can steal her style, too.