Last Updated on 21st May 2010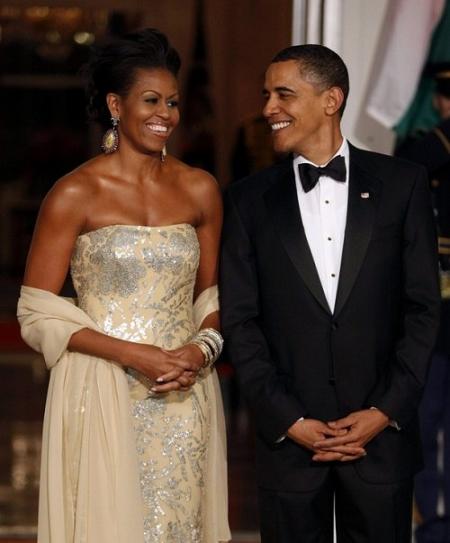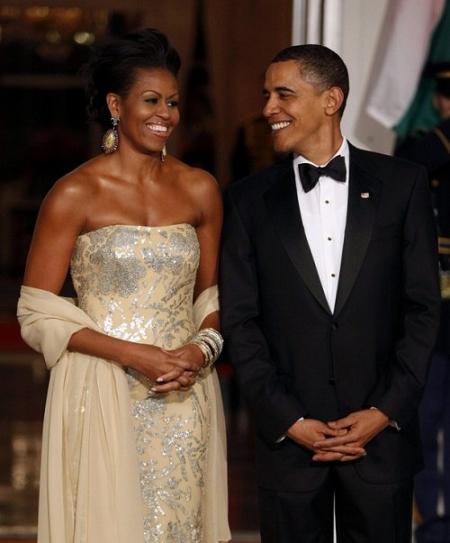 Nudes are in this season, but be careful saying that in public – as one Associated Press journalist will tell you, when he described Michelle Obama's dress as 'flesh', it can cause more trouble than it's worth.
Little did the First Lady know that the dress she wore to meet the Indian Prime Minister would cause such a fuss. For the dress in question – a "sterling-silver sequin, abstract floral, nude strapless gown" as the designer Naeem Khan himself described it – has now become the centre of a racism debate over the terminology of its colour.
"Whose flesh? Not hers," was one fashion editors response to the 'flesh' description, that swiftly got swapped for the less precarious 'champagne'. So what are supposed to call this season's hottest shade?
"We talk of nude now and there is no one colour. It's politically incorrect," Gale Epstein, founder of the US lingerie brand Hanky Panky, told the Telegraph. "There is a wide range for skin tone colours. Human skins tones are a whole colour palette unto themselves."
But Indian designer Vijay Arora, for one, disagrees: "'Nude' covers an array of shades like whites, pinks, yellows, beiges, ivories and browns, so why get bogged down by terminology?"
While we sit here weighing up the ins and outs, we want to know what you think. Is this political correctness gone mad? Or can the term nude really be offensive? We know which way we we're leaning…
[Images]