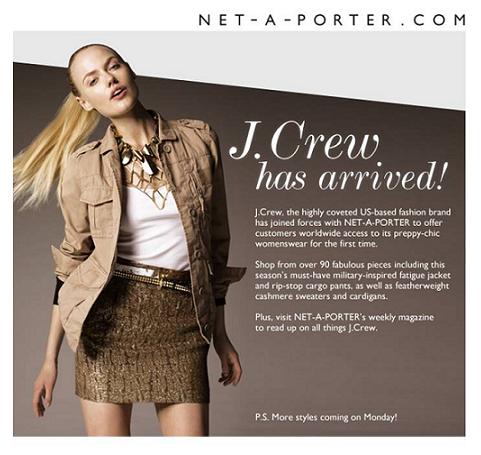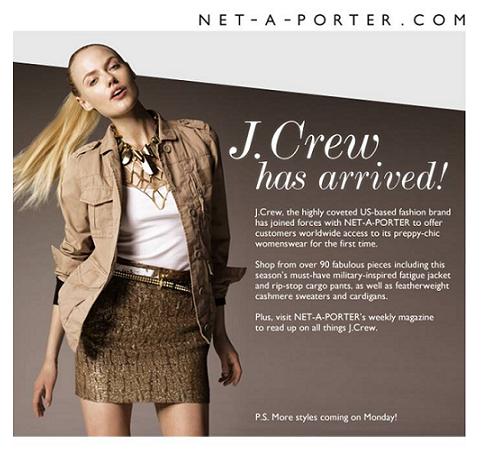 Fans of the ultra cool US clothing label you're in for a treat. J.Crew has teamed up with Net-a-Porter to finally bring some of that American prep to the rest of the world – high time, might we add.
For the first time, those other than Stateside hipsters can get a dose of J.Crew's chic offerings as over 90 pieces – with more to come – are added to Net-a-Porter's ever-bulging virtual shelves. That's a whole lot of this season's must-haves, including military-inspired jackets, luxe sportswear cargo trousers, cashmere sweaters, cardigans, nautical playsuits and city shorts – and we're excited.
And if you're not quite up to speed with the US label (get out, now!), take a peep at Net-a-Porter's magazine where you'll soon be read up on all things J.Crew.
Go and have a browse – we dare you not to be tempted by something…