Last Updated on 5th August 2013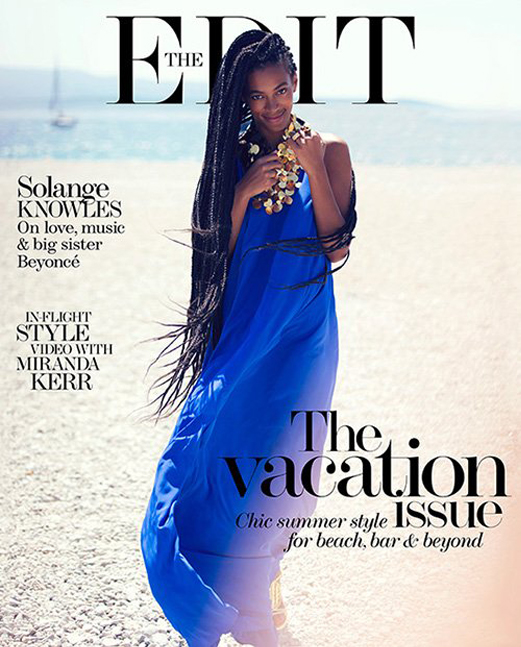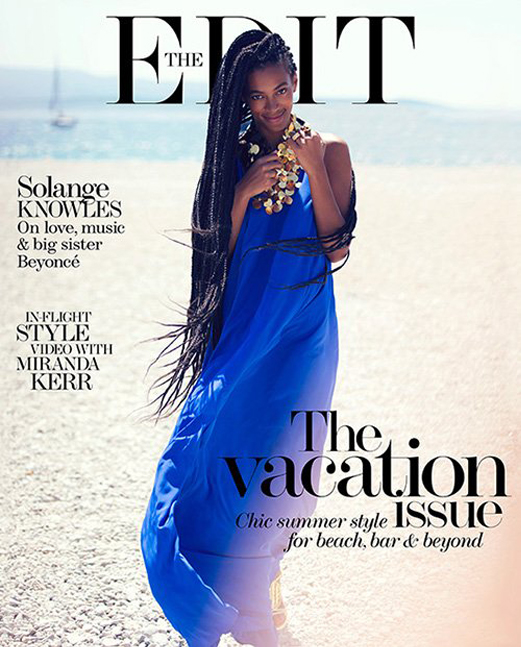 Net-a-Porter's The Edit is up there with the best of them when it comes to creating powerful covers. The latest issue features none other than Solange Knowles on the cover, and to say it's breathtaking would be a complete understatement.
Looking like a dead ringer for her older sister Beyonce, Solange – complete with a very lengthy barnet – poses pretty on the beach showing off her figure and the newest beach threads. We particularly love the royal blue maxi J Crew dress she is rocking on the front cover!
The 27-year-old singer and style maven opened up to the mag about her latest projects, her music sound, and collaborating with big sis Bey…
"I don't think any part of myself as an artist has ever had a moment of intention execution," she began. "It's all just been an evolution. I've been able to watch such an incredible performer as my sister close-up. It's molded me. And now I'm letting my son watch me.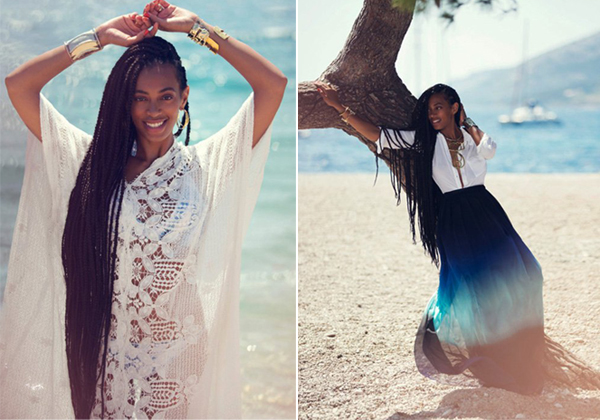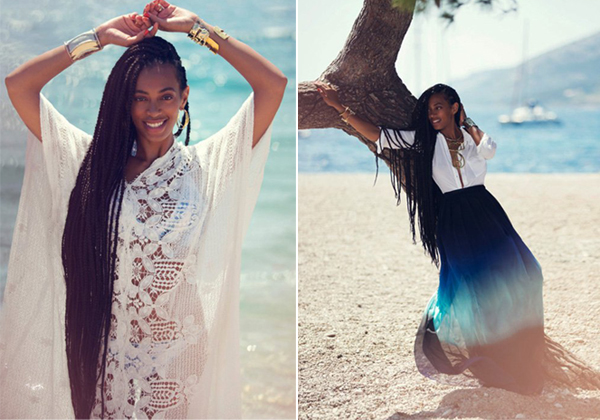 "I'm having the time of my life. I have one of the best jobs in the world, and to be able to [perform] for an hour a day and make a career out of it, I'm incredibly humbled by it."
Click here to read more from her interview, see more pics, and of course, find out where to shop the pieces in the editorial shoot.