Last Updated on 19th October 2013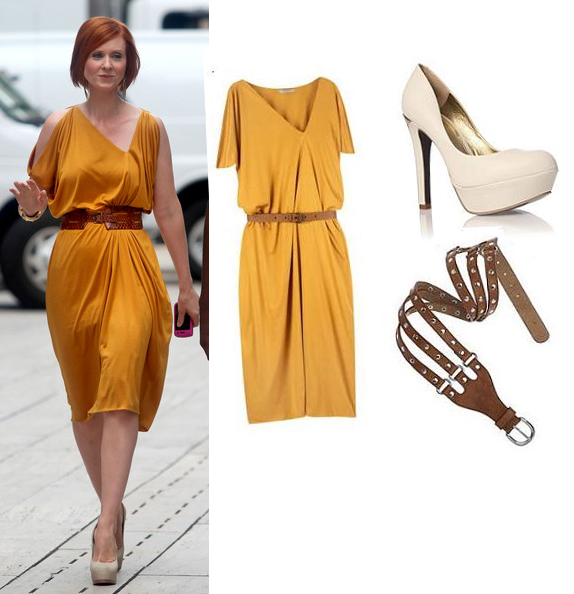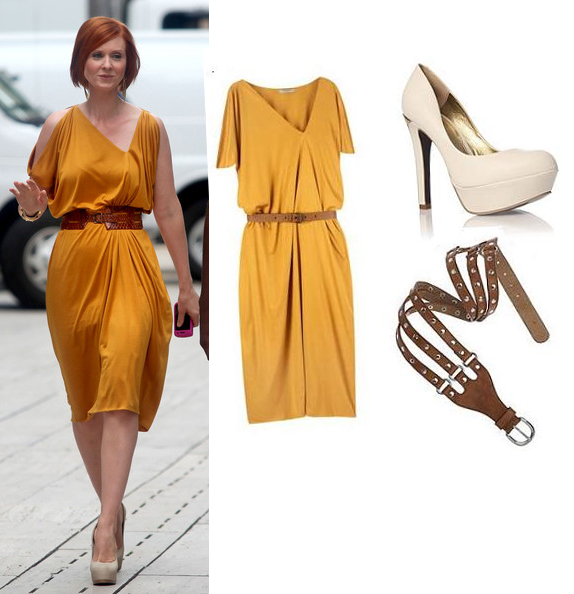 Last but not least in our SATC style series is Miranda – the no-nonsense woman who likes her wardrobe to be as fuss-free as her men. Simple chic pieces are on the cards for this go-getter, but that doesn't mean boring, oh no – Miranda likes to bring a bit of brightness to the boardroom. Let's see how you can do the same…
You're a Miranda if: you like your fashion to be fuss-free, your wardrobe's full of easy-to-wear draped jersey pieces, and simple chic staples in various colour splashes help you through the day.
Miranda's regal mustard drape dress almost had us reaching for the dye bottle (that hair/dress colour combo is gorgeous), but instead we've picked something less permanent and equally stylish – this Bottega Veneta silk-jersey dress (available at theOutnet.com, £377.50) is the exact dress worn by Miranda in the movie.
Replace the brown belt for something a little more slick – we like this three-row tan belt from Butterfly by Matthew Williamson (available at Debenhams) – and complete with Carvela's white concealed platform skyscrapers (available at Debenhams, £130) for the ultimate effortless elegance a la Ms. Hobbes.
Click here to get Carrie's look.
Click here to get Samantha's look.
Click here to get Charlotte's look.