Last Updated on 19th October 2013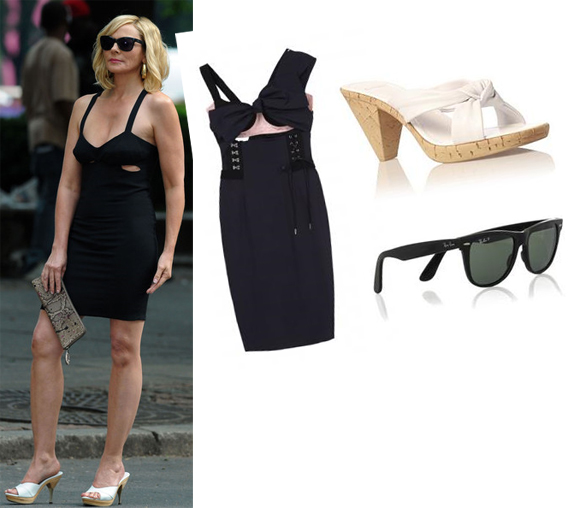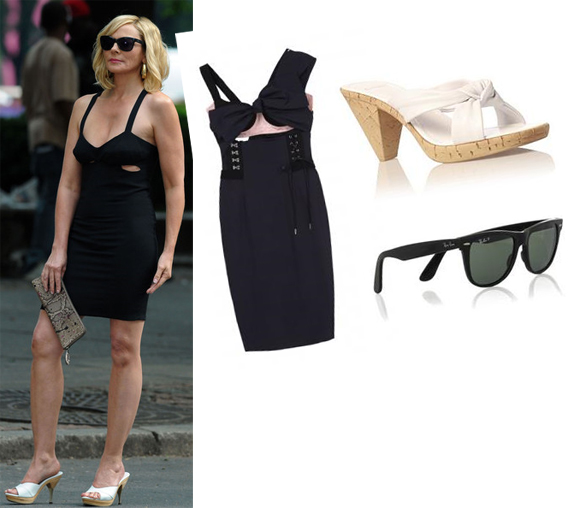 Oh, Samantha – sexy, sleek, seductive Samantha – there are several levels on which we're rather jealous of Ms. Jones, and man-eating powers aside, it's her unashamedly risque sartorial choices that get us in the end. Take a look at how to transform into the femme fatale (please note: we take no responsibility for the endless wolf-whistles and men falling at your feet hereafter)…
You're a Samantha if: you're a sexy singleton who loves nothing more than flaunting her figure in a super-fitted mini dress and eating men for breakfast.
We're picking our favourite Samantha dress from the new film – a super sexy and rather raunchy little black dress with crucially-placed cut-out detail – and we've found the perfect match at my-wardrobe.com with this exposed brassier corset dress by Sportmax, £580. Slip into a white mid-heel sling-back from Carvela (available at Debenhams, £55), and throw on a pair of classic black Ray-Ban wayfarer's (available at Net-a-Porter.com, £140) to rival our sexy screen siren – you're ready to go hunting.
Click here to get Carrie's look.
Click here to get Charlotte's look.
Click here to get Miranda's look.