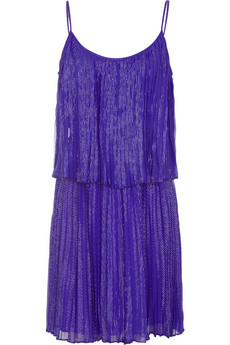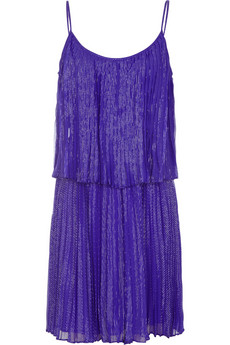 We know what you're thinking: thank God it's Friday! And not just any Friday at that, oh no. For today marks the first time in which we're able to go and see the highly-anticipated Sex and the City 2 movie! We thought this day might never come…
To mark the occasion, we're featuring this gorgeous, electric blue mini dress from one of Carrie Bradshaw's favourites, Halston Heritage. While everyone has been raving about that must-have, white dress SJP has been pictured wearing, we've been searching for an alternative and have settled on this rather striking little 70s-inspired number.* The perfect attire for sipping Cosmopolitans all night long, don't you agree?
*Having just been to see SATC2, we can now confirm that Carrie does actually wear this Halston Heritage beauty! Definitely one of our favourite looks from the movie…
£420 from Net-a-porter.