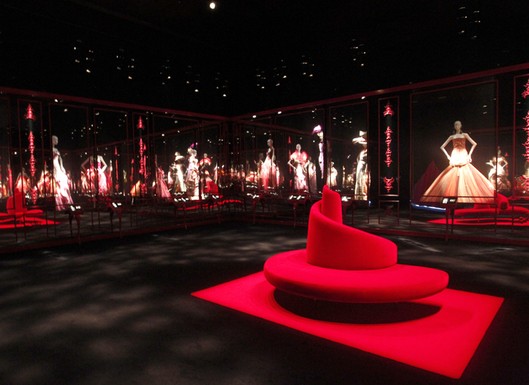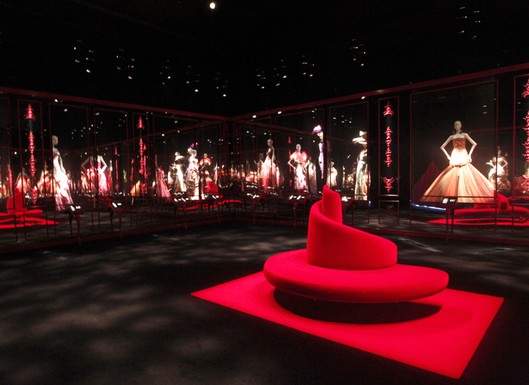 If you were in Paris last Thursday, lucky you. For that night only, Dior displayed an exhibition complete with 32 couture dresses and corresponding lipsticks at the LVMH headquarters – and we hear it was quite the place to be.
Called 'De La Haute Couture a la Haute Couleur' – or 'Haute Couture with High Colour' if you're French isn't as fluent as ours (yeah right) – the exhibition showcased 32 dresses from the French fashion house's couture collections, dating between 2004 and 2010, alongside new lipsticks in matching colours from the new Rouge Dior line.
How very sophis. And, among the high profile faces in attendance, up popped Emma Heming – a previous starwalt for Dior beauty campaigns – alongside her husband Bruce Willis. They came to support Heming's long-time friend and Dior creative director for makeup Tyen who, whether he meant to or not, hinted at Heming stepping up for Dior once again.
"We made many campaigns with Dior before," he told WWD, "and who knows, maybe something will come up again."
Either he was being polite or he knows something we don't – and for the sake of a bit of excitement, we hope it's the latter.