Last Updated on 5th July 2010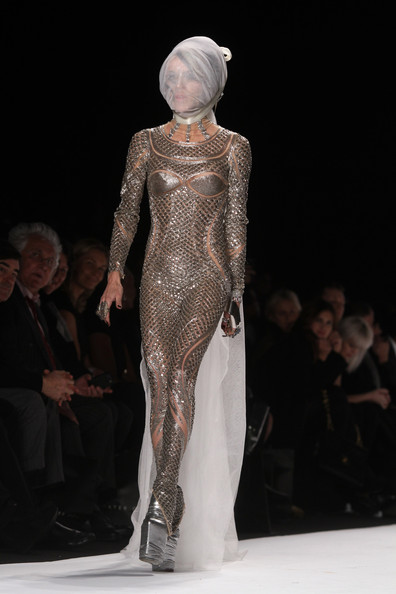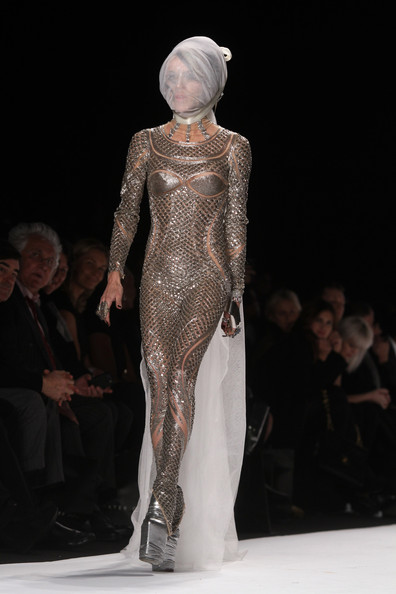 Last month the hearts of fashion fans and clothing collectors dropped when a certain Daphne Guinness stopped the public auction of Isabella Blow's collection to buy it privately herself. Now, after a lot of did-she-didn't-she and why-did-she, Daphne's spoken out about why she did, in fact, buy the lot.
"The planned sale at Christie's could only result in carnage, as souvenir seekers plundered the incredible body of work Issie had created over her life: the hats she wore every day and had made in duplicate; the laser-cut black leather dress Alexander McQueen had made her with the fitted bodice and full skirt; the shocking pink Jun Takahashi burka she had insisted on wearing to a show in Paris," she said. "Indeed, in many ways, the auction would not be merely a sale of clothes; it would be a sale of what was left of Issie, and the carrion crows would gather and take away her essence forever."
Daphne, along with Isabella's sisters – the executors of the state – were worried, to say the least, about what a public sale of the fashion icon's clothing would do to her memory. "I knew that I was probably one of the only people who could prevent Issie's possessions becoming mere morbid memorabilia," Daphne explained. "Isabella was my friend when she was alive, and that fact is unchanged by her death, and as her friend I did not want anybody misappropriating her vision, her life and her particular genius."
And so, she chatted with Issie's sisters, with Philip Treacy, who'd been Issie's great friend and collaborator (and who, incidently, was also worried about the public sale), with Amanda Harlech and other close friends to ask whether what she was about to do would be disrespectful in any way, but the consensus was unanimous – go for it.
"Christie's was incredible, they understood the situation. The sale was withdrawn, and I am terribly grateful to them," said Daphne. "I want – we want – to do what she would want; what we think she would want. I would like this unique collection, marked by her grace and the fact it was so intimately hers, to allow people (whether students, lovers of fashion, historians) to remember her and benefit from her legacy, when we who knew and loved Issie are no longer here. For that, it needs to be kept whole; it is like a diary, a journey of a life, and a living embodiment of the dearest, most extraordinary friend."
Read the full piece, as beautifully written and explained by Daphne Guinness herself, at the Financial Times.