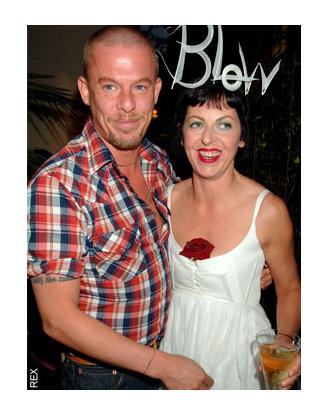 Fashion fans who were hoping to get their hands on something from Isabella Blow's iconic wardrobe at auction this September will be disappointed – her fashion collection was sold privately over the weekend.
With over 90 pieces from Alexander McQueen, 50 Philip Treacy hats, shoes by Manolo Blahnik and a whole lot more besides, the collection from the late style icon and all-round fashion muse was due to go up for public auction in September, but has instead been sold privately.
"The collection will now remain intact and the planned public auction in September will no longer take place," said Christie's – the auction house in charge of the sale. "The Executors are delighted that their sister's estate can now be settled and are very confident the collection has found the perfect home."
Exactly where that home is remains unknown because the seller wishes to remain private, but we hear it's in good hands.
"Isabella Blow fearlessly pursued perfection. Her genius lay in recognising talent in its raw state," the auction house told the Telegraph. "She was there through every stage of the process, and confidently earned her place on the front row of catwalk shows – a position she maintained for over two decades, culminating in Alexander McQueen's spring/summer 2008 catwalk show dedicated entirely to her memory."
And with her wonderful wardrobe residing in its new-found home, it's a memory that will continue to live on in the heart of fashion.