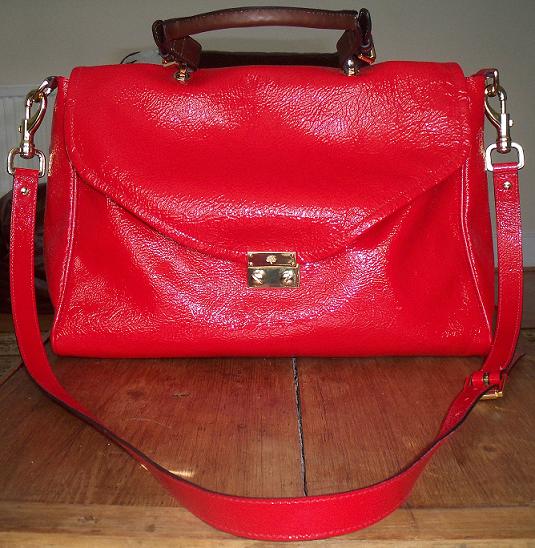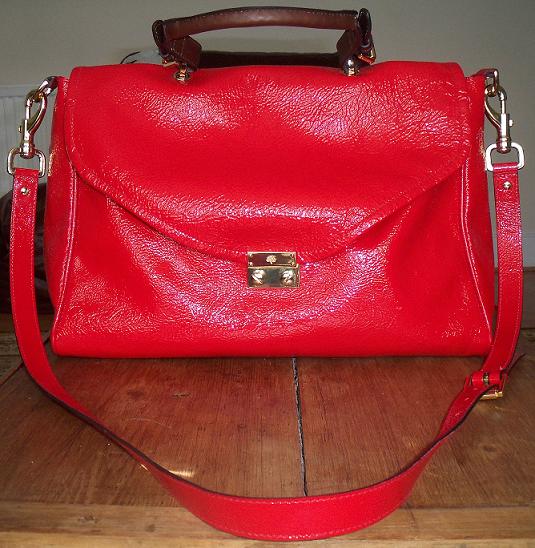 It's no secret that we love designer goodies here at MFL, but are they really what they're cracked up to be? Do they really deserve our relentless penny-saving? Are they really worth it? We decided it was high time that we put some pieces to the test, so we've teamed up with our friends at my-wardrobe.com for a new feature that will henceforth go by the name of 'MFL does my-wardrobe'. Original, right? Every week we'll be picking our favourite pieces from my-wardrobe's online boutique and road-testing them to tell you whether they're worth your investment. And, knowing how much we love bags and shoes, that's where we'll be starting. So without further ado, we bring you our first instalment – and what an instalment it is. We've only gone and bagged a Mulberry Neely.
I won't lie, I was completely giddy at the thought of trialling a Mulberry Neely, especially after we'd already gushed about it so much upon its release. So suffice to say when I got the email from my-wardrobe to say one had just landed on the desk and would be with me the next morning, I almost weed a little (almost).
Not having a clue what colour I'd be getting, I prayed it was the tomato as I untied the grey grosgrain ribbons, unwrapped the tissue paper and removed it from the glossy bag the next morning. I don't want to get into a religious debate on here, but someone was listening to me that morning when a glossy tomato Neely fell into my lap.
And oh! It was everything I'd hoped it would be. Bright, big and, pardon my French, bloody beautiful. This shrunken briefcase design is just what I've been after for some time.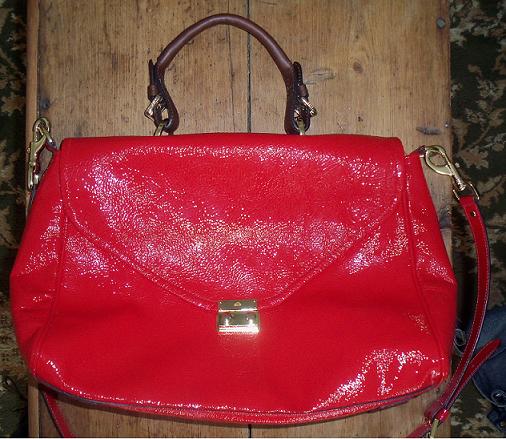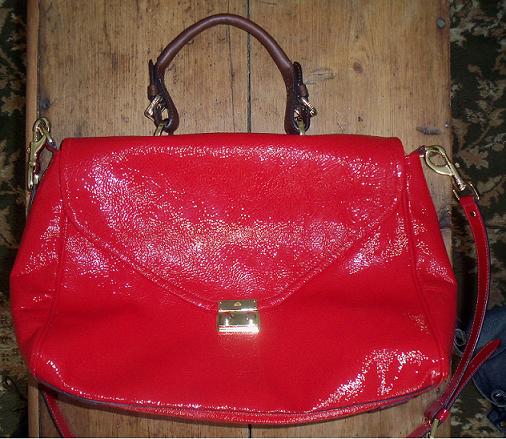 I was housebound that day so Neil, as he will now be known (I'm great at this original name thing), took pride of place on my arm as we hop-footed it around the kitchen and skipped around the garden. He's not as sturdy as the pictures make out – that solid, fixed shape is actually made from the softest lamb's leather, so he's far more supple than I'd imagined, but I still love him despite his lack of lustiness.
Neil's the perfect size, too. He holds my jacket, my purse, my diary and my umbrella in his main compartment with room for more, and has plenty of space for my valuables (read: makeup) in the zip compartment. And, of course, there's a pouch for my mobile. Mulberry clearly knows the fashionista's phone of choice – a Blackberry, FYI – because the pouch is amply wide enough to house my fat phone (high street, take note).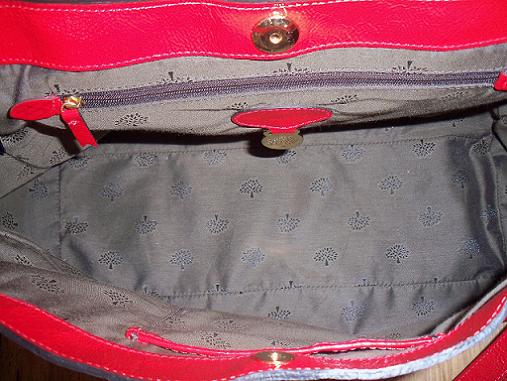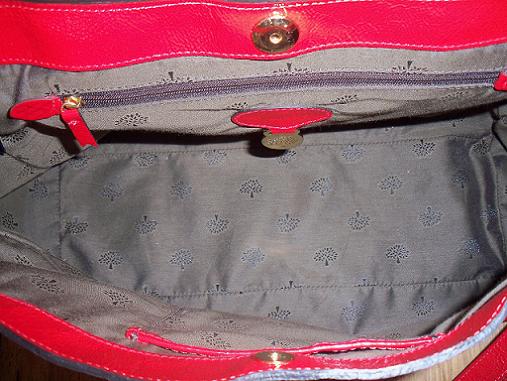 The inside, by the way, is just as sleek as the outer shell – it's emblazoned with the Mulberry hologram and the flap is lined in the softest red suede. But it's the details I love, and which really separate Mulberry from the high street rip-offs imitations. From the clasp to the clips on the detachable strap to the adjustable buckle and the joins on the handle – the gold hardware gleams and is imprinted with Mulberry in case, like me, you want to rub it in everyone's face at any given opportunity. And it doesn't stop there – there's patent red trim inside, a matching red leather zip pull and a gold Mulberry coin that dangles beneath the zip compartment.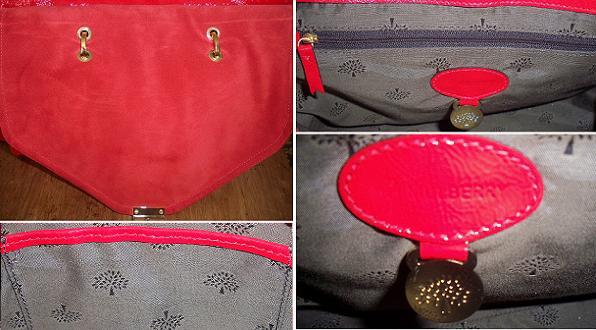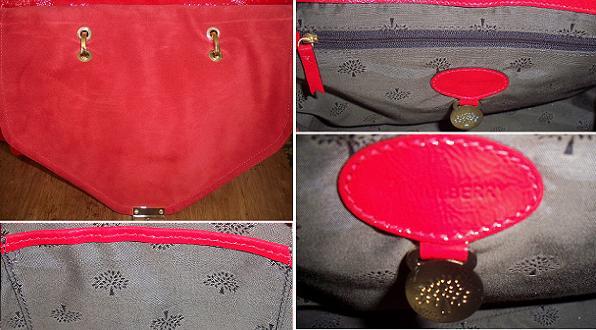 So far, my Neil is doing great on the practicality and style front, but you'll be pleased to know he comes up trumps on the wearability front, too. I do love a bag that has wearing options, and this has several. Handheld like a briefcase, held on the arm, worn over the shoulder or across the body – that's at least four, and there may be more, but aside from balancing him on my head I couldn't think of any. Besides, Neil doesn't like sitting on my head. What he does like is walks in the park, strolls along the seafront and taking pride of place on his own chair, but I digress. Back to the handles and straps. I love that the handle is in contrasting tan – it adds to that classic vintage look my Neil wears so well, though I would've preferred the option of a tan strap, too. I'm glad Neil isn't here to see me type, he'd hate me for that.
Sadly the love affair between Neil and myself came to an untimely end and we were soon separated (much to the pleasure of my boyfriend who'd been feeling a little left out after sharing a bed with another man), but our time together was well spent to say the least.
So now we come to the all-important clincher. A Mulberry Neely will set you back £650 – that's pretty pricey but not unachievable like many an Alexander Wang. Sure, there's plenty of bags out there that will do the same job for a fraction of the price, but if you're buying a bag to 'do the job', you clearly shouldn't be reading this. When buying a Mulberry bag you're not just buying the latest 'it' bag (shudder), and you're not just buying quality and style – you're buying into a lifestyle. And for that, dear readers, we consider this a real investment. After all, this little beauty is quickly becoming a modern classic.
Now does anyone have a spare £650 to reunite me with Neil?
Mulberry Neely, £650 available from my-wardrobe.