Last Updated on 23rd July 2010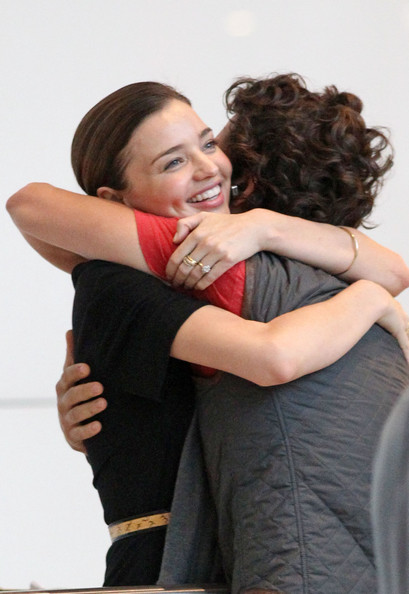 Celebrities, take note: this is the way to plan a top-secret wedding. Just a month after announcing their engagement, Miranda Kerr and Orlando Bloom have tied the knot, but no one really knows where or when exactly.
The pair supposedly got married in LA this week and have now jet-setted off on honeymoon, meaning that the Victoria's Secret Angel had to cancel a scheduled appearance at Australian department store David Jones.
'I am enormously grateful to David Jones to have been given this time to enjoy such a special moment of my life," she told Elle UK. "I look forward to coming back to Australia in the near future to celebrate with family and friends."
Of course, what we really want to know is what Miranda's dress looked like and who made it, but it'll be a while before we garner any of that information. We're in no doubt, though, that she will have looked quite the blooming bride (get it? Bloom-ing! We're too good).
Typically, due to the model taking time off from work to wed speedily, there's also rumours that she's pregnant, but nothing's been confirmed so we expect those whispers will amount to nothing,
Congratulations, Miranda and Orlando! We can't wait to see the pics.