Last Updated on 17th May 2010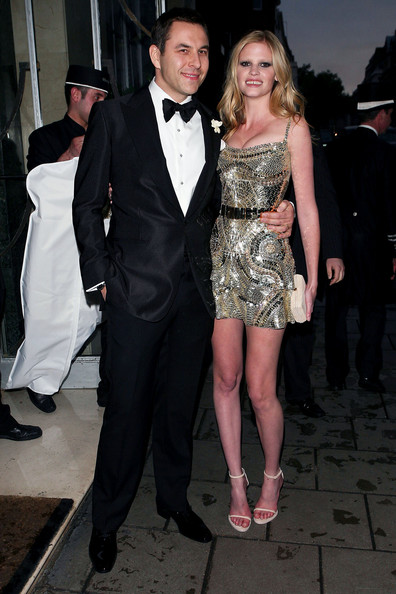 Oh it has been an exciting weekend for fashion, hasn't it? But not everyone's been sunning themselves in Cannes – some have been making their own fun on the other side of channel, and we bet none more so than Lara Stone, who married the comedy man of her dreams, David Walliams, yesterday.
Naturally, all eyes were on the supermodel and her Riccardo Tisci dress which, as if you need telling, did nothing to disappoint fashion fans.
As promised, Ms. Stone (or Walliams?) wore a long ivory corseted silk dress designed especially for her by her friend, the Givenchy designer, complete with lace insertions and gold chain-edged straps as well as a matching cape in silk crepeline for the service at London's Claridges, Vogue UK reveal.
But of course, she had another show-stopping number up her sleeve for the reception. After enjoying a wedding breakfast in the ballroom with guests including Tom Ford, Jefferson Hack, Ronnie Corbett and James Corden – not to mention the £10,000 worth of white roses, no less – the supermodel made a swift change into a short gold-sequinned mini dress, just big enough to cater for her curves, before heading to Shoreditch House to party the night away.
We have a feeling we'll be referencing The Stone when our big day arrives.
Congratulations, Lara and David!