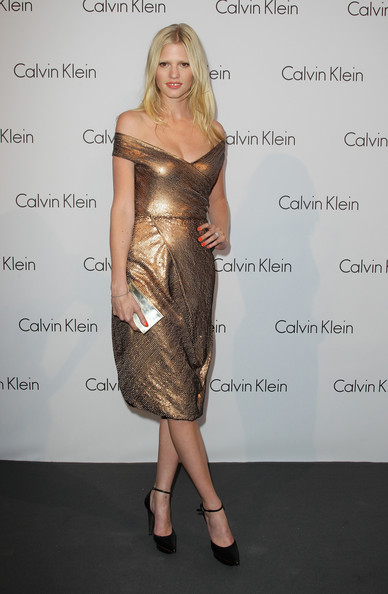 Remember seeing those naked pictures of Lara Stone in French Playboy and thinking it was a bit of an, er, odd choice of publication? Well you'd be right – apparently the supermodel didn't give her permission for the magazine to print them, and she's taking legal action to prove it.
The magazine – which, let's be clear, is far classier than it's American counterpart – published the photos last month after they were taken a year ago by photographer Greg Lotus, but Lara says she never allowed French Playboy to publish them.
"Playboy had no right to publish these unauthorised photographs. It's not the kind of publication I would ever choose to appear in," she told the Independent. "I feel I have no option but to take steps to protect my reputation."
It's not that she has a problem with nudity, of course – she's appeared naked in French Vogue and W magazine on numerous occasions – but more so that the photos taken were never intended to appear in a publication like French Playboy, especially without her say so, so we assume the law suit is in regards to the use of her image and subsequent damage.
The magazine's yet to comment on the matter, so we'll be keeping our ears peeled for more information.