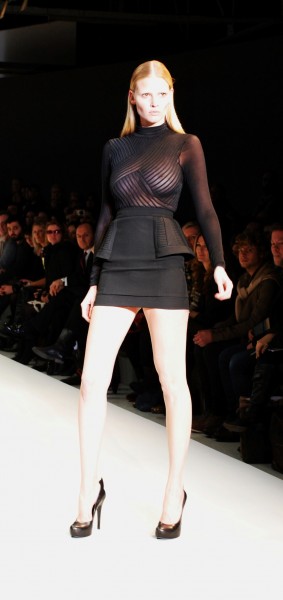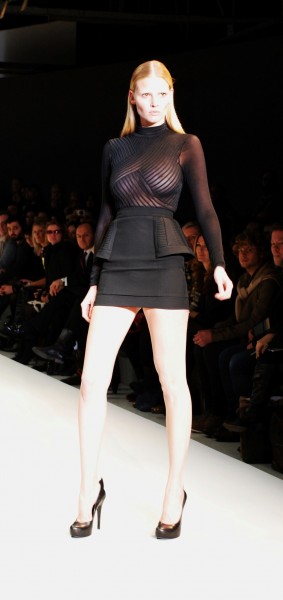 As far as exclusives go, we think Lara Stone's just scored a winner. Calvin Klein Inc. has just signed an exclusive deal with the Dutch model, making her the face of Calvin Klein Collection, CK Calvin Klein and Calvin Klein Jeans for AW10.
And if history were to repeat itself, this could send a newly married Ms. Stone into a whole new world of success, given the influence the American brand's campaigns have had on the careers of Christy Turlington, Kate Moss and Natalia Vodianova.
"I have a long history with the Calvin Klein brand, and so it was wonderful to work with the house again this year," Lara told WWD of her new feat. "It's like being part of a family."
Luckily for Lara, the feeling is reciprocated by Francisco Costa, women's creative director of Calvin Klein Collection, who thinks the gapped-toothed model is the perfect fit for the new season.
"I conceived my fall 2010 collection with a self-aware and assured woman in mind," he said. "For me, Lara was the perfect choice for the new campaign because she is a woman who epitomizes confidence and sensuality."
Get ready to see an already-in demand supermodel become all the more coveted – a moment in fashion's history, we think.