Last Updated on 24th August 2010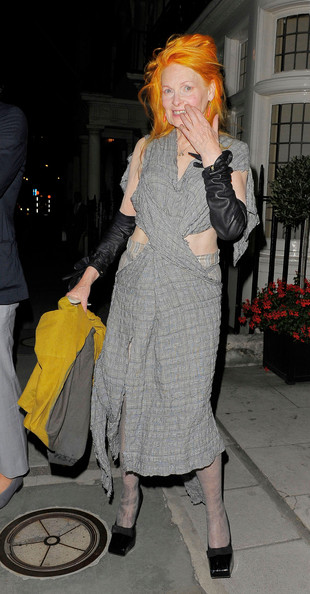 Who loves Vivienne Westwood shoes? Everyone does, especially the folks at Selfridges – the luxury department store is hosting the world's first Vivienne Westwood shoe exhibition, showcasing the designer's most iconic styles from the last four decades.
And with nearly 200 shoes, it's a pretty extensive collection, let us tell you. Called Vivienne Westwood Shoes: An Exhibition – 1973-2010, the space in Selfridges Ultralounge will display the dame's signature styles throughout her incredible career in fashion, with pieces from her oldest archives to shoes from her latest collection.
Pirate boots of the 80s? Check. Super Elevated Gillie platforms of the 90s (the ones that famously made Naomi Campbell topple down the runway)? You betcha, and plenty more besides, all because, in the words of Viv herself, we must never underestimate the power of the heel: "Shoes must have very high heels and platforms," she says, "to put women's beauty on a pedestal."
Wise words indeed. Oh, and did we mention it opens this week and is free? We suggest you mark Thursday in your diaries, fashion fans – this is one must-see exhibition if ever there was one.
Vivienne Westwood Shoes: An Exhibition – 1973 – 2010 runs from 26th August – 22nd September at the Ultralounge on the lower ground floor of London's Selfridges. Visit theevents page for more information