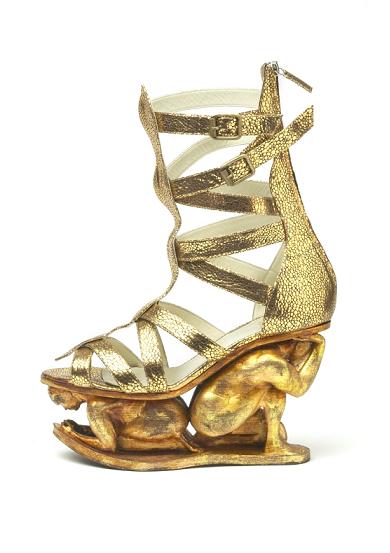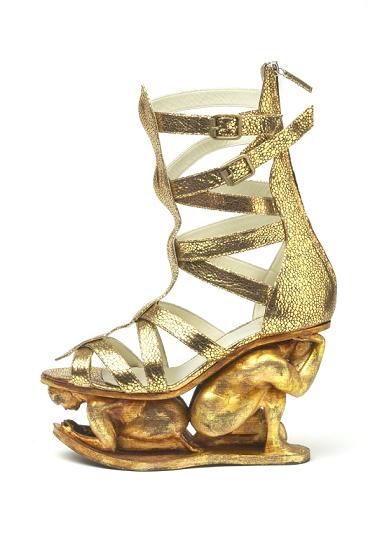 Let there be no doubt about it, Rupert Sanderson's made some masterful creations in his time, but whilst his most recent may not have been made for fashion's sake, they could just be the most extravagant yet – and they're on stage for your viewing pleasure.
The sculptural sandals he's designed for Verdi's Aida are strutting their stuff on stage at London's Royal Opera House in Covent Garden as we speak.
And the gold-jewelled wedge sandals, wonderfully created with Sanderson's genius touch, make worthy viewing alone, let us assure you. They've been specially designed for Amneris, a Princess, and look every bit the regal wedge what with the two Atlas characters cleverly worked into the heel to hold the Princess as she walks.
"The opportunity to delve into The Royal Opera's costume archives and explore the Opera House itself has been immensely inspiring," said Sanderson of the collaboration.
If you're in town and happen to be a fan of opera, do stop by the Royal Opera House to see them in action – the shoes alone deserve a moment of your time, though we're sure the show's probably quite good, too, if that's your thing.