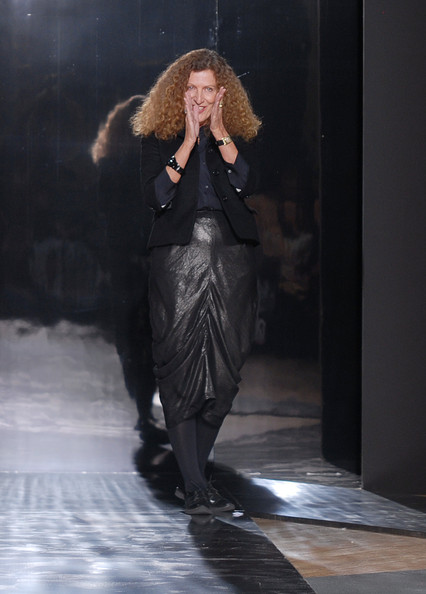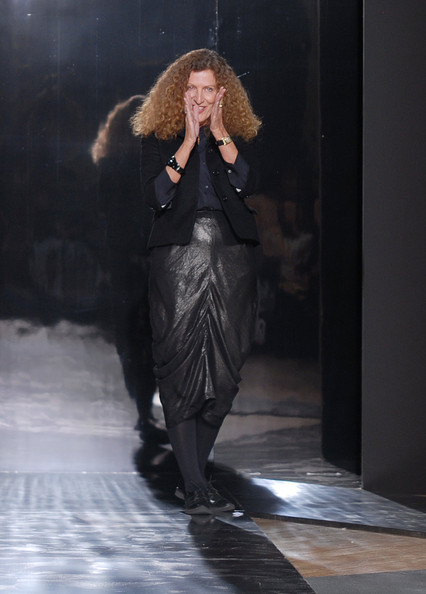 Some people, who have every reason to boast, are actually very modest. Take Nicole Farhi, for example, who was awarded a Legion d'honneur in July – but has only just began to speak about it openly in public.
The designer was informed way back in January of her award – the equivalent of an OBE – but had kept schtum about it because, she says, "sometimes it takes a year or two before you actually have it in your hand," adding, "I am…moved by it."
But when Farhi did receive her award this summer from Gerard Errera, the former French ambassador to Britain, she had a slight sartorial hitch – she was, you see, holidaying in the South of France with friends and family, and wearing a flimsy white shirt that couldn't support the solid medal.
"Gerard kept asking me if I had a jacket — but I told him I hadn't packed one because it's so hot in the South of France during the summer," she told WWD. "We ended up putting a piece of cardboard behind the pocket on the blouse to keep the medal in place."
Farhi will be celebrating her achievement with a small dinner during London Fashion Week, which kick-starts this Friday – congratulations, Nicole!