Last Updated on 16th September 2010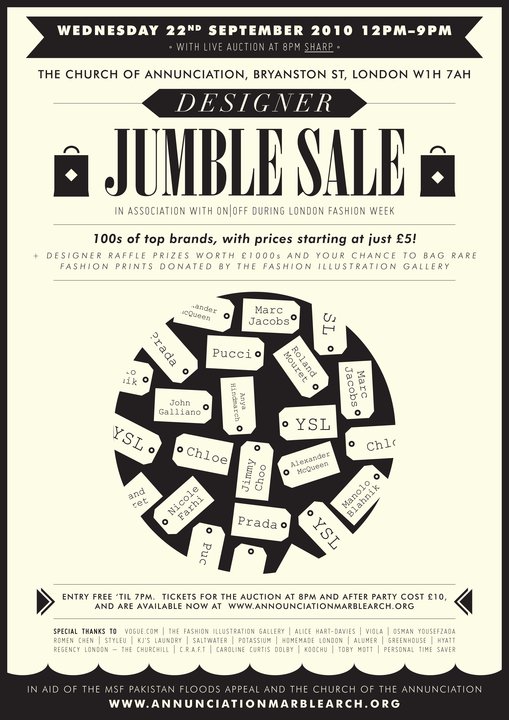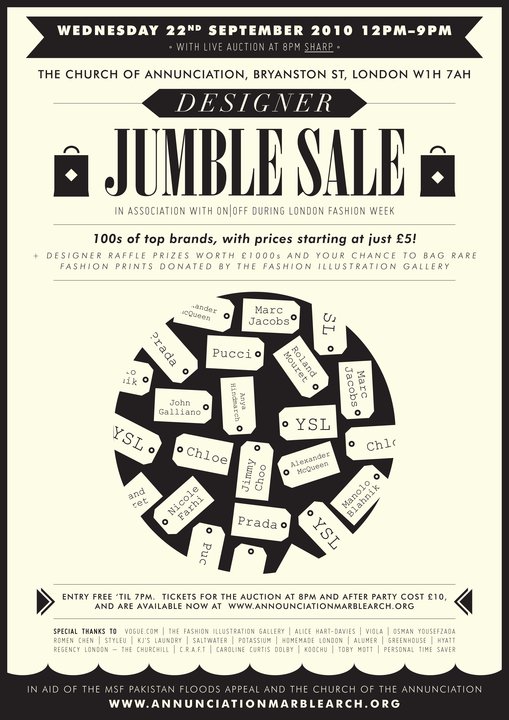 If you love a designer bargain, and come off it, who doesn't, get yourselves down to London next week for the first ever designer jumble sale and auction, where hundreds big-name pieces – including Louboutin, Manolo and Mulberry – start from as little as a fiver.
In association with On/Off during London Fashion Week, the designer jumble sale is the brainchild of Abigail Chisman, former Conde Nast Interactive editor-in-chief, who's asked fashionable friends, stylists and journalists to donate their favourite designer offcasts to the sale in the name of charity.
And trust us, there are some absolute steals to be snapped – from Christian Louboutin shoes starting at £50 to Manolos at £21, Miu Miu pumps at £25 to a Mulberry bag at £50, it's probably your best chance of bagging a designer bargain to date.
The most valuable pieces, including an original Biba coat and a BCBG Max Azria sheer gown, will go up for auction at the end of the evening, where the money raised will be divided between the Pakistan Floods Appeal and the Church of the Annunciation.
Get yourselves down to the Church of the Annunciation at London's Marble Arch on Wednesday, 22nd September, between 12 and 7pm, where entry in free. Tickets for the live auction, between 7 and 9pm, cost £10.
Visit designerjumblesale.com for more information.