Last Updated on 27th September 2010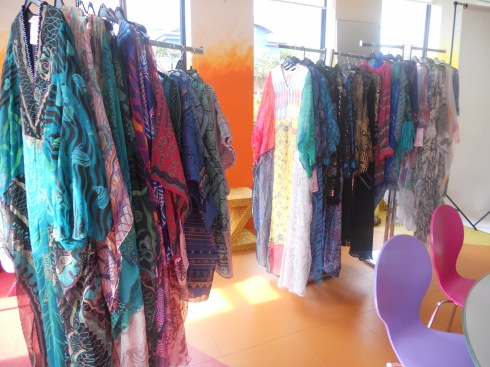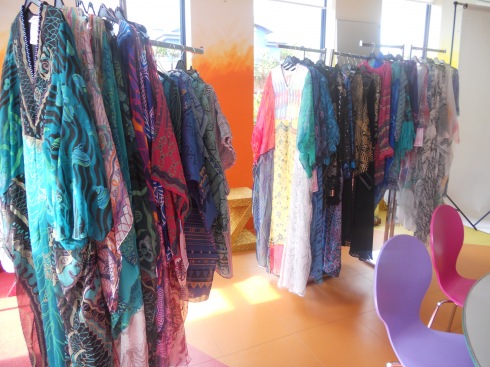 Crimson red, tangerine orange, sunflower yellow, lime green, sapphire blue and fuchsia pink are but some of the colours used for Zandra Rhodes' spring/summer 2011 collection, while chiffons, organzas and silks form the main fabrics, appearing on shirts, trousers, dresses and kaftans.
With enough choice for the everyday fashionista and Zandra fan, and an exotic palette somewhat resembling a rainbow, Rhodes stamps her unique fun but beautiful signature on her new line for SS11.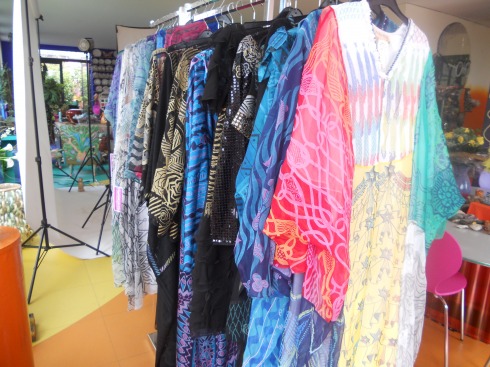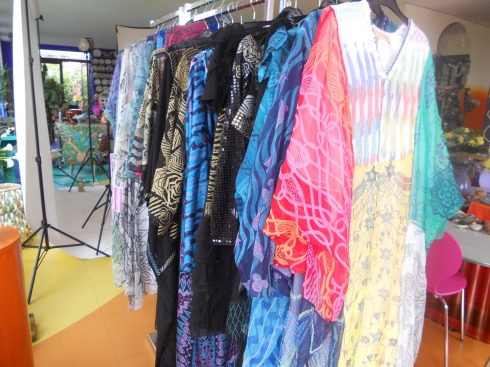 Shirts, ponchos and kaftan dresses in a number of differing tribal prints and patterns – zig-zags, swirls and flowers – make up the main part of the collection and are decorated with sequins, gems and beads, with pleats and ruffles ironed to perfection.
The main inspiration for the collection is that of 'zip and fit', which is associated with the dress of arabic women. You simply slip into the garment, zip it up and, despite the substitution of a shorter hem line for a longer maxi length, feel instantly elegant in beautifully-fitting fabrics.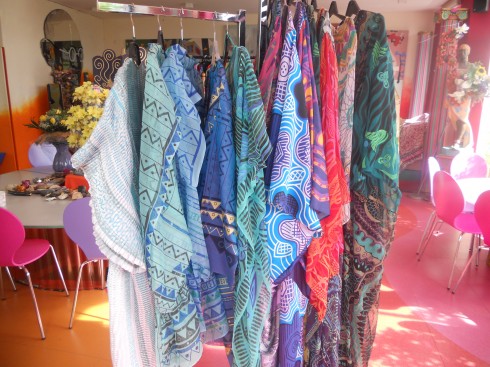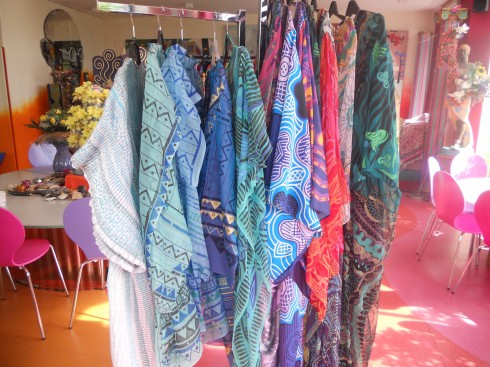 Zandra says the collection follows her traditional ethnic approach of zig-zag patterns and is based heavily on prints. "I want my clothes to be beautiful, chic and tailored, but you could always accessorize and wear them as crazy or as mad as you like, a bit like Lady Gaga. They are classics you can wear again and again," she says.
The black and gold printed smock dresses which come in two variations also add some evening glamour and versatility into the collection. The first has long sequinned sleeves and panels which intertwine with the patterned fabric on the body, while the second has shorter sleeves and uses the gold print as its focal point – both proving easily translatable for autumn, too, with black opaques and pumps.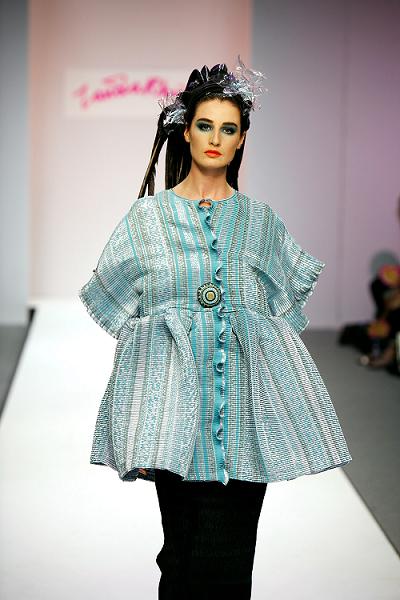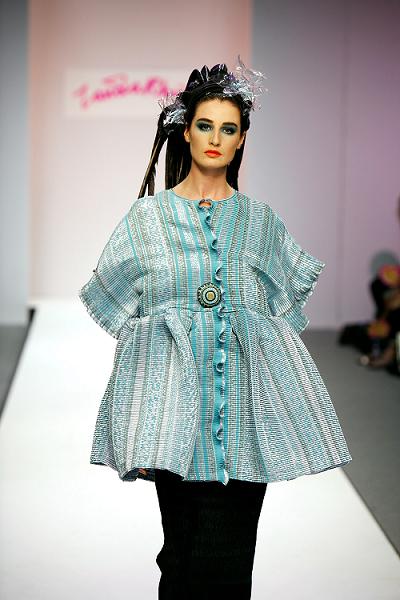 Our favourite piece is the structured, almost origami-like jacket. A true statement piece, taking us back to France in the 1700's where bouffant up-dos and too much cake were on the menu, with over-sized jewels and turquoise and gold piping adding to the exquisite detailing.
In a sea of vibrant colour, Rhodes' SS11 collection will take you globe-trotting around the world from the middle-east, India and Africa to Europe. And with its array of patterns, textures, cuts and detail, it promises a cultural adventure of elegance. Expect no less from Zandra next season – the pink-haired designer never fails to disappoint.