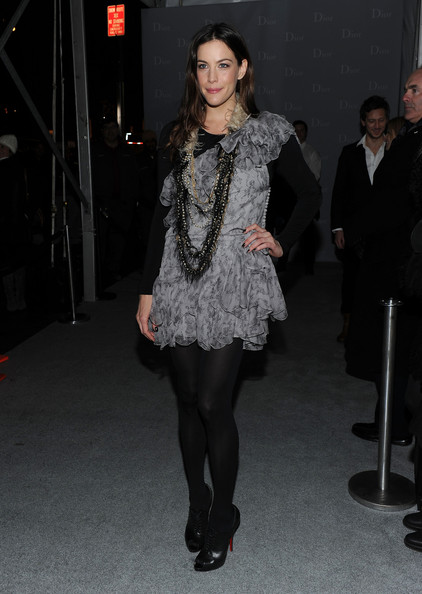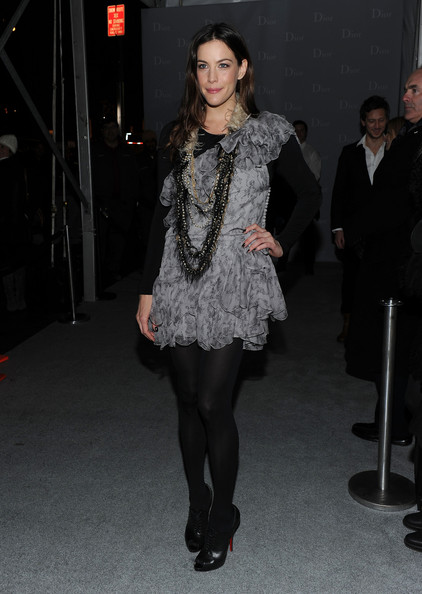 Whilst attending the grand reopening of Christian Dior's 57th Street boutique in New York City on Tuesday, actress Liv Tyler chose to wear one of the luxury French labels designs.
Admittedly we've been a bit mesmerised by Ms. Tyler ever since she played that mystical elf in Lord of the Rings, so it breaks our hearts just that little bit more when it comes to criticising her sartorial style.
The dove-grey dress itself is undeniably gorgeous, what with its asymmetrical one shoulder design and enticing girly ruffles, but our grudge lies with the black long sleeved top she wore underneath it, which drew what should've been stand-out attention away from the beautiful blurred frock.
We know it's cold in December, Liv, but surely you could have braved the cold for five minutes in the name of style.