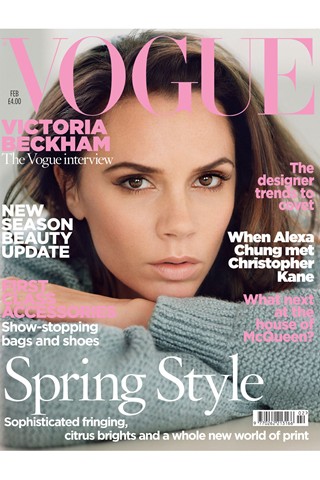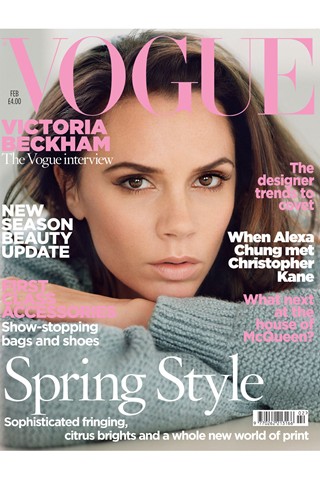 It's a happy new year indeed for Victoria Beckham, whose cover on this month's Vogue has just hit shelves – marking her 6th solo appearance on the British mag, no less – and this time, she's sharing stories of style and marriage success.
With her WAG title now a distant glint in David's eye – "no French manicures" and "no torpedo bazookas, either," she says – Victoria's style has had a complete overhall following her flourishing career in fashion. Well, it is her job.
But that's not the only thing that's changed for the better – the balance in her relationship with David has shifted in her favour, too.
"The other morning I looked across at David just after he'd woken up and thought you look really crap," she tells Vogue in the new issue. "THANK GOD, because this is a man who always looked so perfect."
But back to the cover, doesn't she look beautiful in that "oh, hey, you just caught me chillin' with my head slumped on my arms in a perfectly poised – but totally natural – way" way? And yes, Beckham does say chillin'.
[Images]