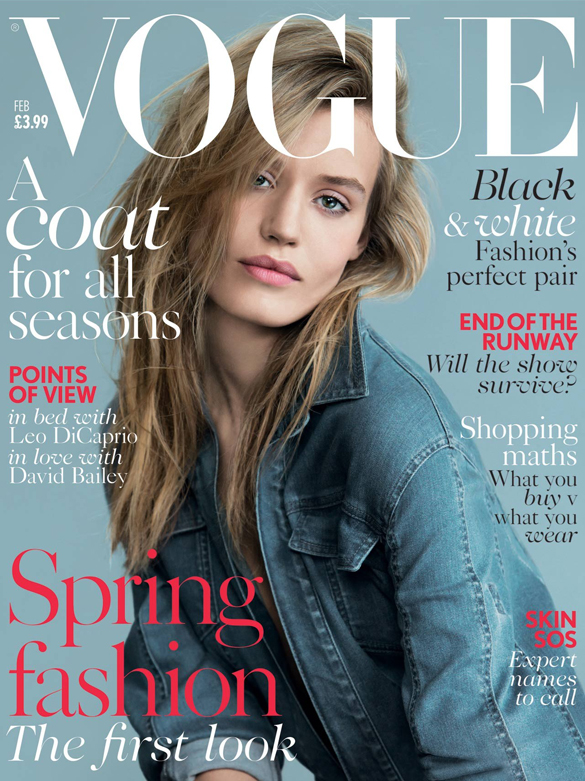 Want to know how to do relaxed chic in the most effortless and stylish way possible? Look no further than Georgia May Jagger on the British Vogue February cover for inspiration, as we think she's nailed it!
Then again, posing for Patrick Demarchelier's super-flattering camera lens in a Balmain denim onesie from the spring/summer 2014 collection is always going to give you a head start, but we definitely don't think her model/rock and roll genes and modelling background hurt either.
It looks like we have lots to look forward to in the issue judging by all the eye-catching headlines on the front cover – not long to wait either as the British Vogue February issue hits newsstands on January 9th. We'll be getting our copy; will you?