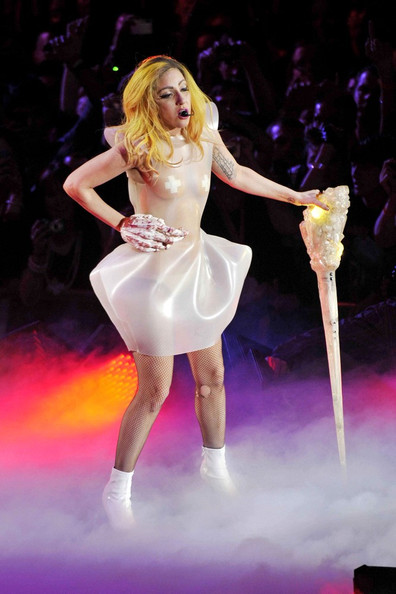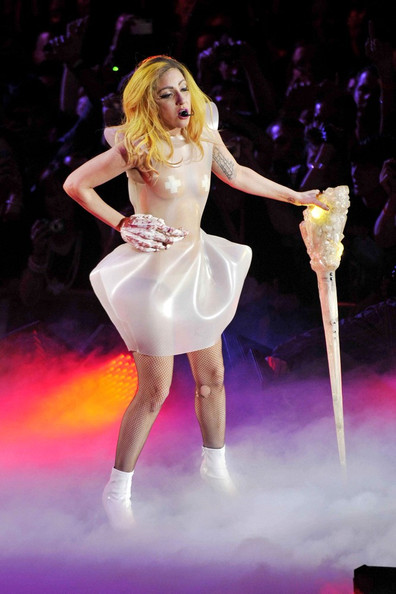 Don't adjust your lenses, you read that title right – and now, we've got some explaining to do. Remember when we were told the signature smell behind Lady Gaga's debut perfume will be 'unusual'? They weren't lying…
Sources close to Lady Gaga have revealed the pop star has specially requested that her first frangrance smells – and we quote – like 'blood and semen'. Not the nicest of combinations for your nose, we think you'll agree.
But it's hardly surprising when you think about it, after all, Gaga's well conversed in controversy – meat dress, anyone? – and we wouldn't expect anything less than a splash for her signature scent.
Obviously the idea of spraying yourself with a spritz of bloody semen is enough to put most people off the product, but according to Fashionista, you'll be shocked to hear Lady G isn't the first of her kind to lust after the smelly stuff – Rad Hourani recently created a fragrance for Six Scents and listed semen as a source of inspiration. Touche indeed.
We'll always give anything a go once, in the name of fashion and vanity, of course, but we're getting the nose pegs out for this one…