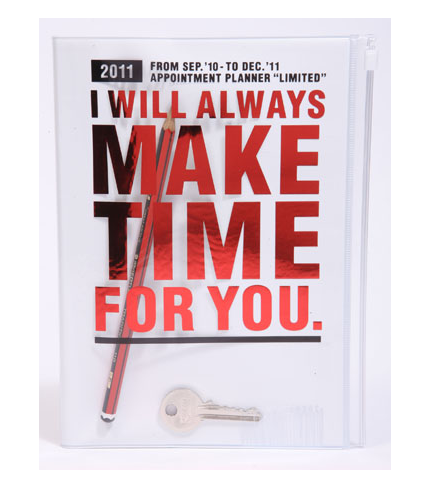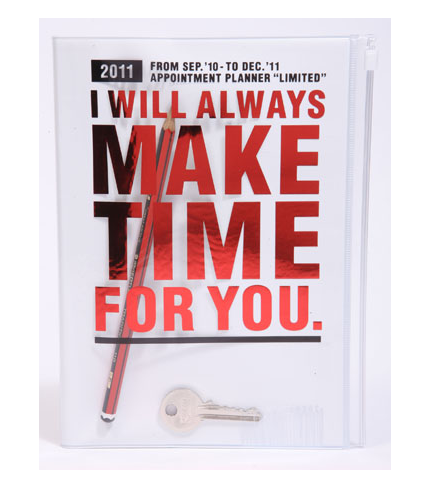 Make sure your man doesn't miss an important date again – or Valentine's day, for that matter – with this artfully designed I Will Always Make Time For You diary from Urban Outfitters.
Not only is it a subtle hint to ensure he always keeps you in his sights, this weekly planner features a plastic pocket cover, ideal for storing sweets, receipts and love letters that even the coolest of guys can conceal.
And if you're a sweet and sentimental type, fill in the 14th February with an affectionate anecdote – or saucy story – ready for him to read on the day of love.
I Will Always Make Time For You diary, £17, available at Urban Outfitters. BUY NOW!