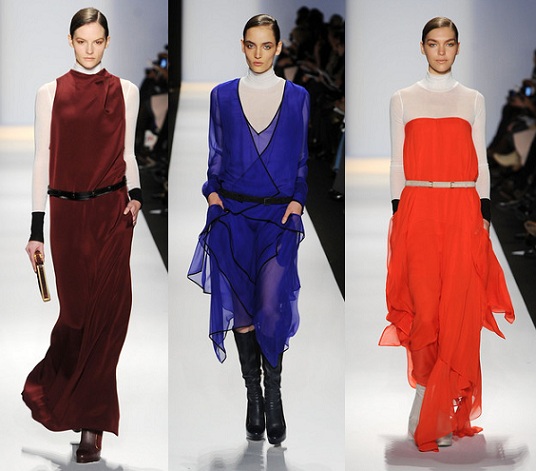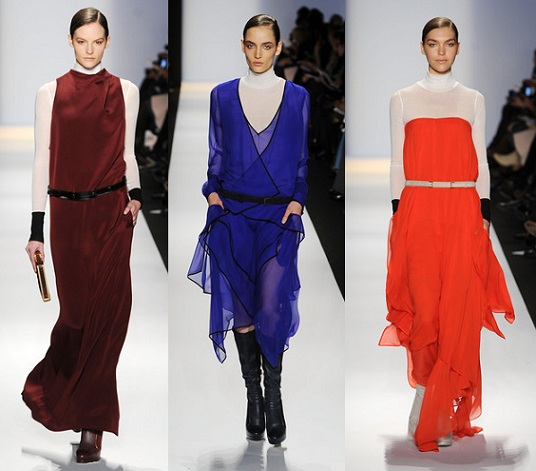 BCBG Max Azria was the first major show of New York Fashion Week to kick start the sartorial proceedings yesterday, with Kelly Rowland, Ashanti, and Maggie Rizer sitting front row eagerly awaiting a promising collection.
The clothes translated into a mixture of long and midi-length tissue-like dresses, many of which were backless or belted with soft chiffon layers, and a predominanty neutral colour palette with the occasional bright blue or splash of vibrant orange.
Many of the minimal silk dresses came complete with turtle necks and sturdy Seventiesinspired cowboy boots – not the most feminine of looks, but the clean, modest sculptural detailing made way for an interesting wardrobe trend.
Vena Cava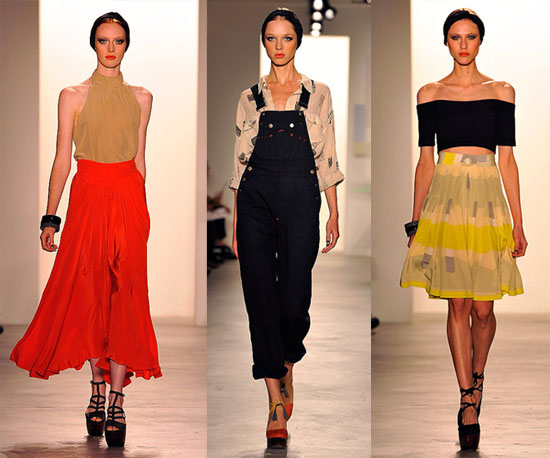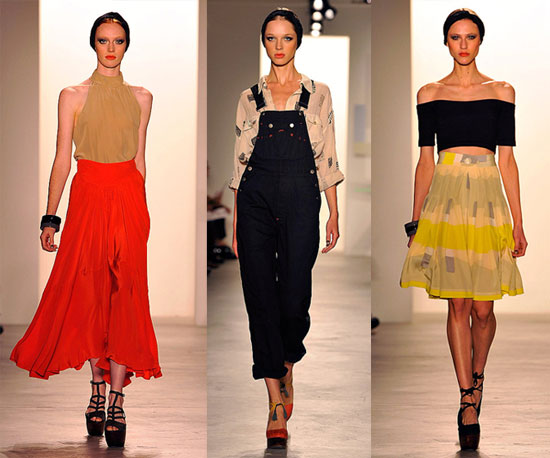 Meanwhile over at the Vena Cava catwalk later on in the day, models could be seen strutting their stuff in a mish-mash of Nineties flashbacks, with cut-out dresses, crop tops, berets, long skirts, trousers and platform shoes aplomb. But the revival didn't end there – designers Sophie Buhai and Lisa Mayock took the style inspiration one step further, creating a zine full of imagery including Calvin Klein Jean ads, No Doubt and Saved by the Bell.
While everyone knows designers look to the past for fashion inspiration, we wonder if this delicious decade will be a sure-fire hit like the Seventies?
Stay tuned for more from New York Fashion Week…