Last Updated on 15th February 2011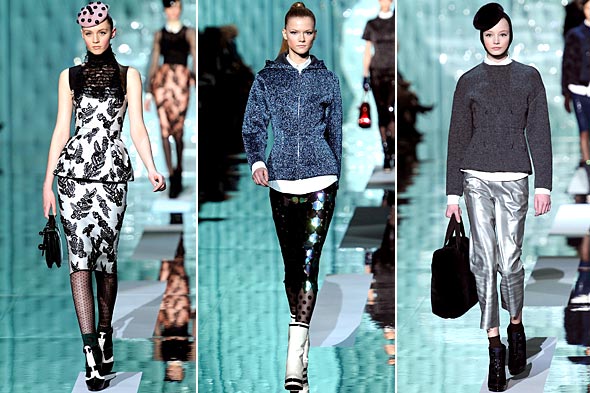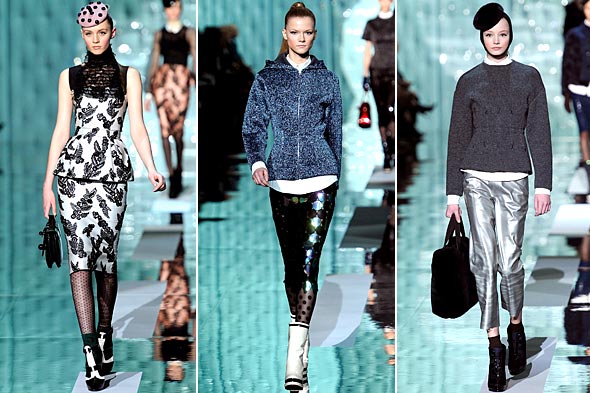 Kicking off Monday's round of fashionable delights at New York Fashion Week was Marc Jacobs with his AW11 collection – probably the most eagerly anticipated show of the day, Mr. Jacobs failed to disappoint with his sci-fi mash-up.
With rubber latex capri pants, maxi lace leggings, giant paillettes, rubber heels, tailored suits, reptile prints, space age-inspired shoes, polka dot infused pill box hats and an abundance of pencil skirts – complete with pale alabaster skin and perfectly blushed English rose cheekbones – it certainly made way for a new hard-edged Jacobs girl.
And though it may sound a little farfetched, the outer-space mish-mash is surprisingly wearable.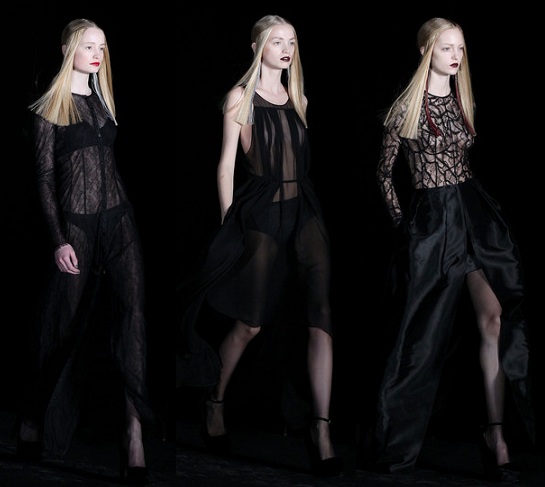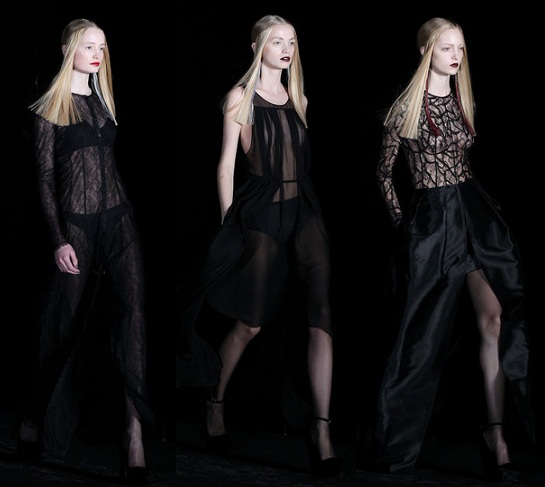 Next up was Theyskens' Theory, a grunge extravaganza strutting to the beat of Marilyn Manson's Beautiful People. Models came complete with ivory skin (note: tans are out), square-cut mid-length hair, floor length sheer gowns, spiderweb netted tops, floaty feminine separates and others with hard edged, androgynous accents, ruffled stain princess skirts, spaghetti strapped stilettos and ultra glossy tights – judging by this little lot, the Nineties will reign supreme.
Stay tuned for more NYFW updates…