What: Sculptured leather accessories and an experimental vexing film.
Thoughts: The Una Burke exhibition was dramatically compelling and fascinating in terms of craftsmanship. The mood was set with a red tinge and with spotlights that highlighted Burke's leather creations – a collection inspired by the physical alterations and social impact of prosthetic limbs and medical braces; and how the cumbersome nature of which affects self image and has the potential for social reticence.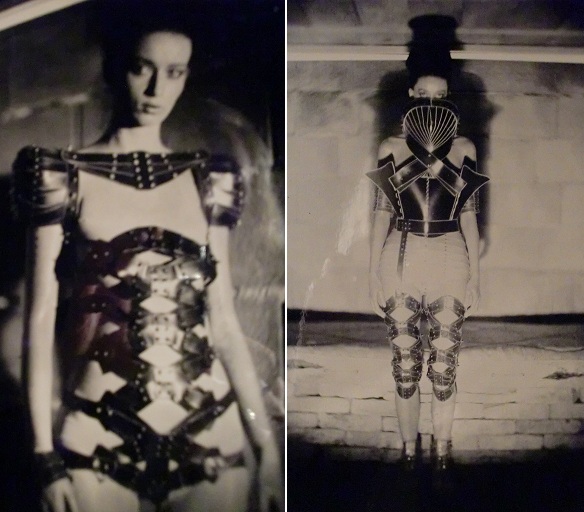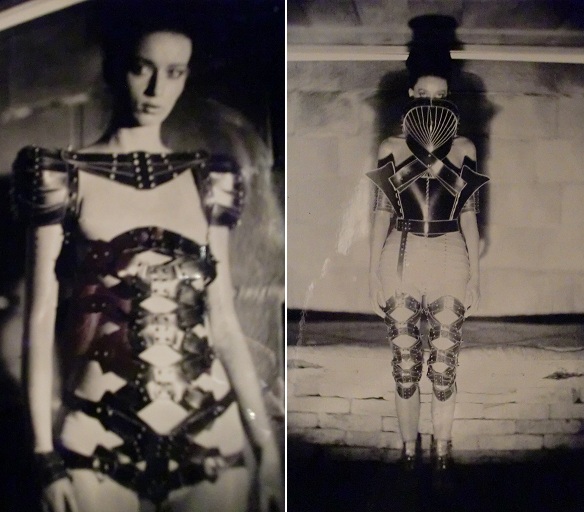 Upon entering a short film began rolling which is many ways could be a Saw sequel – leather domed, buckled and strappy accessories covered both body and face. The actor was conveyed in broken movement, escaping entrapment and finding her way in her new world with appendages and all the while shedding skin and looking completely terrorised.
There were bracelets, neck pieces and restrictive full body armour for those so inclined – an interesting theme, radically portrayed and imaginatively followed through to her leather handiwork. Commendable for throwing light on the sometimes confining nature of adjustment, but without background some of her pieces maybe misconstrued as bondage attire.