Last Updated on 23rd February 2011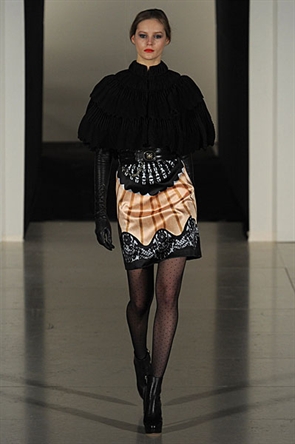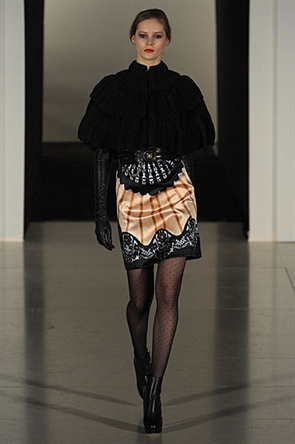 Who: Temperley London
What: Luxe fabrics, formal gowns and grown-up glamour
Thoughts: After two years in New York, Temperley returned to London with a bang. Set in the British Museum, the collection was a large leap away from the boho styles that she was originally famed for, instead showing a selection of romantic dresses and gowns influenced by the prim girliness of the Victorian era but still remaining sexy and exuberant with sheer panels and embroided lace. 
On a muted pallette of blush and monochrome with the occassional dash of red, her dramatic designs are set on luxe fabrics for autumn/winter 2011 showing a maturity and progression into lady-like glamour, but Temperley's impeccable attention to detail is still evident in the scattered glitter and tulle frills.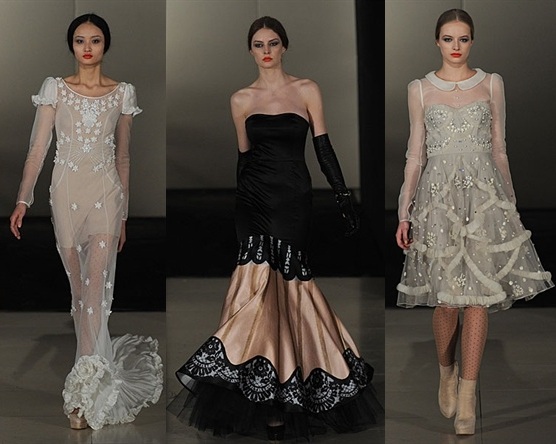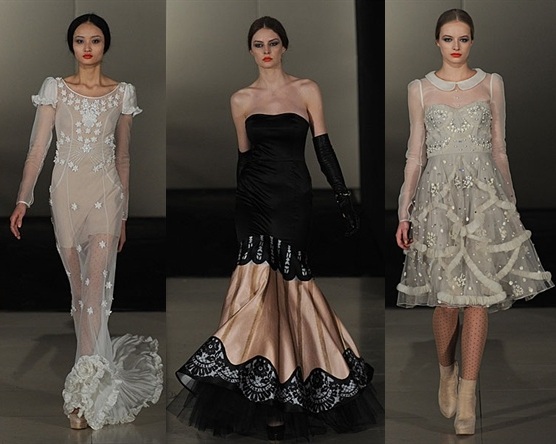 It wasn't all gowns and dresses, though – the Victorian element was again incorporated into high-necked blouses teamed with smart structured jackets and satin high-waisted trousers. Even more low-key looks like a grey frilled knit still had sex appeal as they paraded down the runway teamed with high-shine leather trousers and sky-high heels from Charlotte Olympia.
A beautiful collection for any woman confident enough to wear the fiercest of glamour, we're in no doubt we'll be seeing these looks on the red carpet very soon.