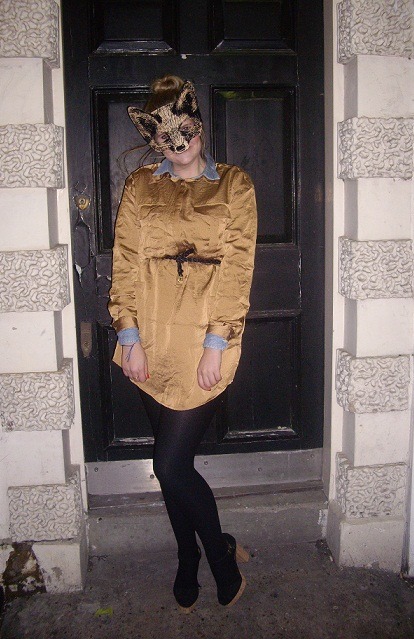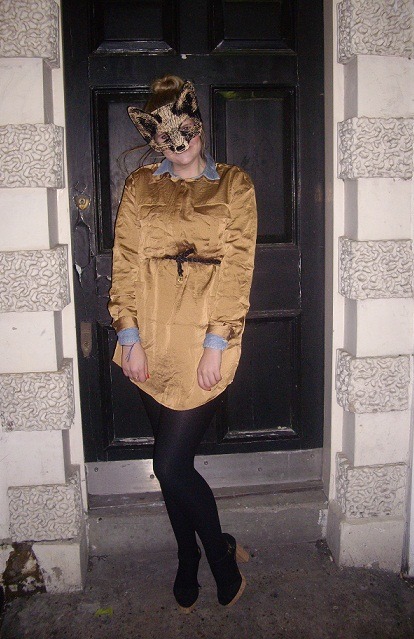 Wow, what a busy few days it's been. Apologies for the lack of sartorial snaps, day 2 was particularly busy with the likes of Georgia Hardinge, Jaeger, John Rocha and Bryce Aime to juggle in the rain, so no time to take a picture of what I was wearing unfortunately (a blush organza applique dress, cropped biker jacket and my Preen Edition trench, if you must know).
But here's what I wore yesterday (day three) before the Mulberry party – a silk rust shirt dress layered over a vintage denim shirt, Office cork heels and my new must-wear velvet fox mask, courtesy of Mulberry, naturally.
Today I'm particularly casual – too many hours spent in 4-inch heels yesterday has caused quite the foot ache – but will update you on what I'm wearing tomorrow when I'm off to meet Anna Wintour for a press briefing on the Met's upcoming McQueen exhibition. Yep, you read that right.
I'll be back to fill you in tomorrow. In the meantime, stay tuned for all the gossip from last night's Mulberry party…