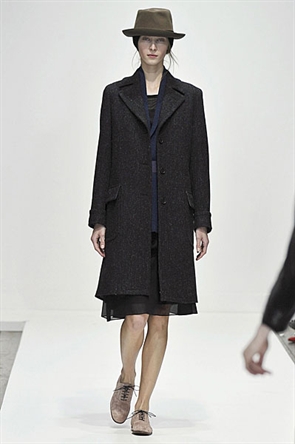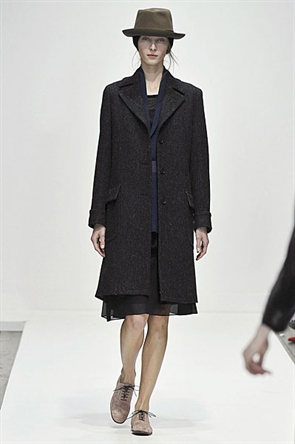 Who: Margaret Howell
What: Androgynous designs out for a country walk.
Thoughts: The refined call of the violin followed by delicate piano notes created a befitting ambience for Margaret Howell's autumn/winter 2011 catwalk show.
Androgyny has become synonymous with the British label and loose fitted and well-tailored pieces once again permeated the collection. The authenticity of nature is a reoccurring inspiration for Howell and this shone through not only the in the garments but also in the unfussy natural make-up and hair in low knots with cashmere headbands.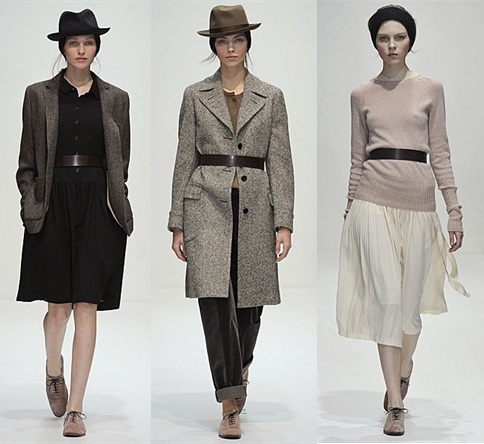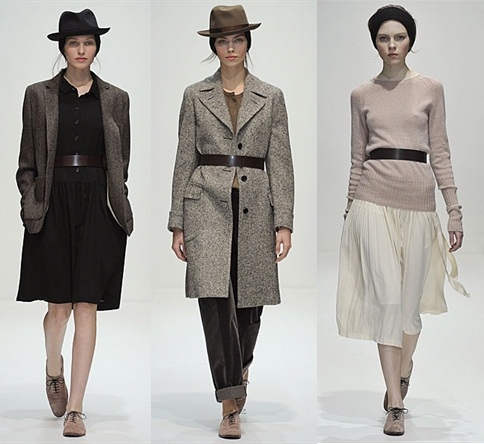 Like others gone before, this collection was assured, natural and unpretentious. Quintessentially British tweed double breasted jackets and trench coats combined with out-back hats just needed a notebook and a mission to channel Inspector Gadget.
Corduroy was the fabric of choice for tan oversized suits, midnight blue jackets and crimson skirts complete with matching lower leather hemming. Pinafore dresses and white blouses with white back bows conjured the Victorian peasant, and sheer pleated midi skirts subtracted weight from a show that was somewhat bulky in nature.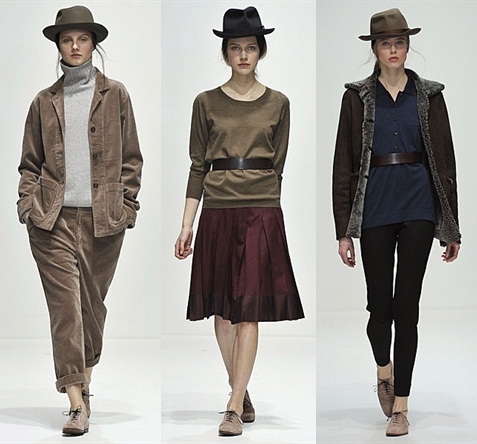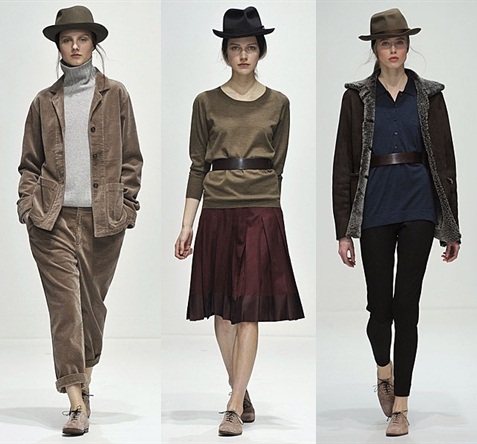 Howell has been a quiet but robust force in the fashion industry for over four decades and her designs in essence haven't wavered from the threads of British tradition. We see this collection as being comparable to a stately country home – grand yet understated, with a comfortable nonchalance that front row's Alexa Chung would no doubt be proud of.
[Images]