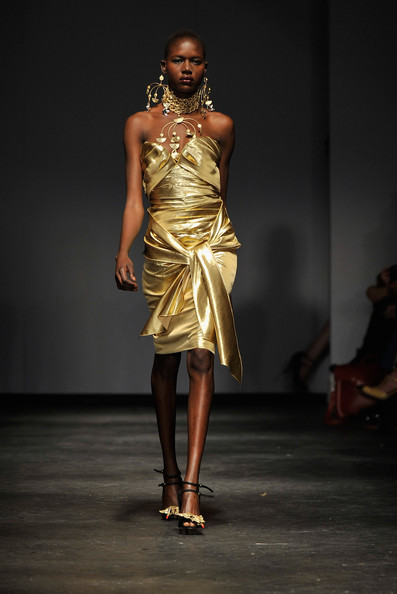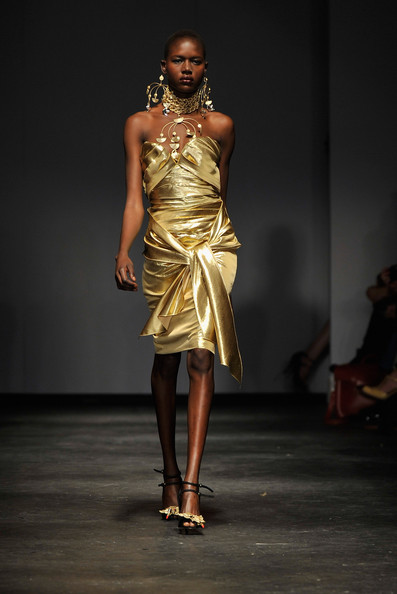 Who: Danielle Scutt
What: 80's power dressing, crushed velvet, fishnet cutouts
Thoughts: After a short time away from the circuit, Danielle Scutt made a triumphant return on day two of London Fashion Week at the Old Sorting Office. Her muse still remains the same, a self-confident, trashy-glam power woman.
Piled on heavy gold jewellery in shapes of lipsticks and other questionable emblems were found everywhere – necks, ears, waists and wrists. All black ensembles featured sharply tailored double breasted jackets and were paired with swinging box pleated skirts and body-con jersey all-in-ones. Fishnet and geometric lattice cut-outs were seen in loose tailoring, oversized silk crepe shirts and below the knee dresses which featured Eighties-inspired dramatic puff sleeves in schiaparelli pink.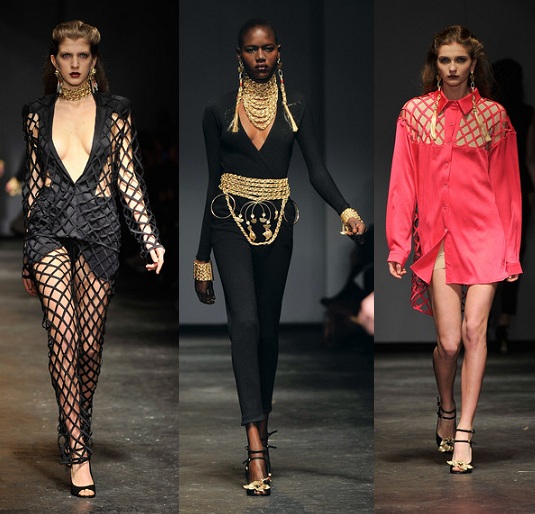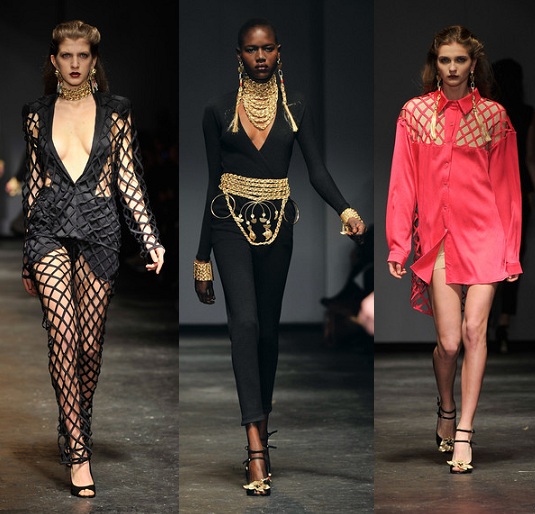 Continuing the Eighties vibe were crushed velvet off-the-shoulder dresses in shades of plum and silver, twisted and knotted. Pieces softened towards the end with a tan textured cocooned blazer, khaki skin tight trousers and jersey twisted bra tops. However, Scutt returned to visual assault to make up for it on her last look with a gold foil asymmetrical top with an emphasised shoulder that would look have sat well with a perm 30 years ago.
Whilst these trashy references should be unappealing, we can't help but love the overall garish attack of detail. Welcome back Danielle Scutt.