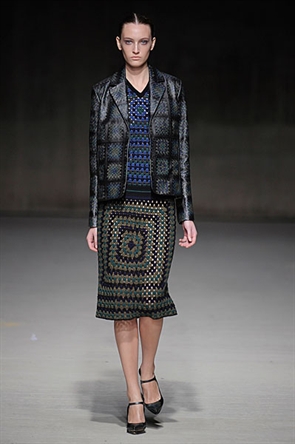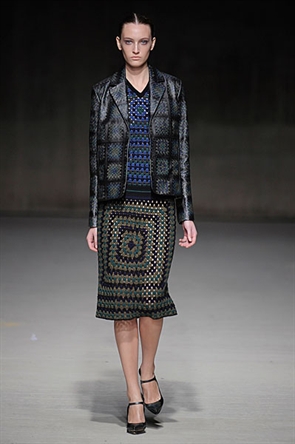 Who: Christopher Kane
What: Crochet-printed leather, minimalist tailoring and colourful, squidgy, touchable shapes.
Thoughts: We just can't guess what's coming from Kane – season after season he delivers something strange but exciting, and autumn/winter 2011 is no different.
Your grandma may not be your first stop for sartorial inspiration, but her earnest companion will have you seeing her in a whole new light next season as Christopher takes the coloured crochet blanket centre stage, printing it on black leather T-shirts and jackets, pencil skirts, dresses and cardigans.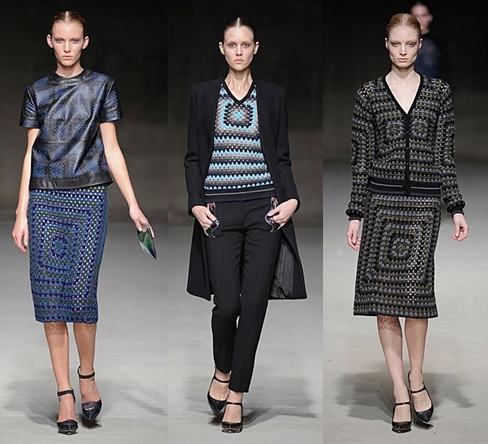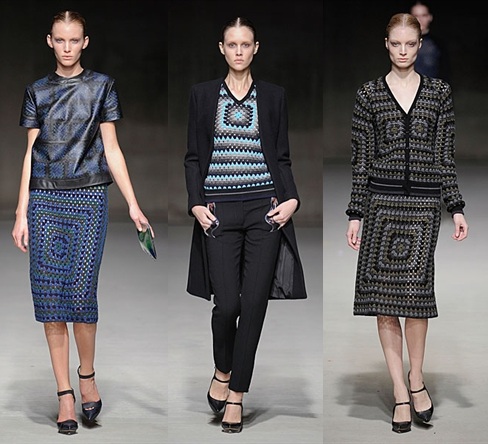 The result, of course, is incredibly cool and offers a need-to-touch textured illusion whilst remaining remarkably sleek amidst his minimalist silhouette.
But naturally, he ups the ante. Where tailoring is perfectly cut and simplistic – a black collarless coat is the ultimate in understated luxury – details become wonderfully wacky with plastic liquid-filled elements reminiscent of heyday pencil cases or those miracle headache pads that don't actually work.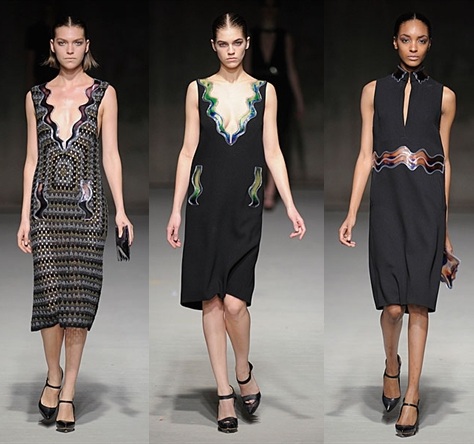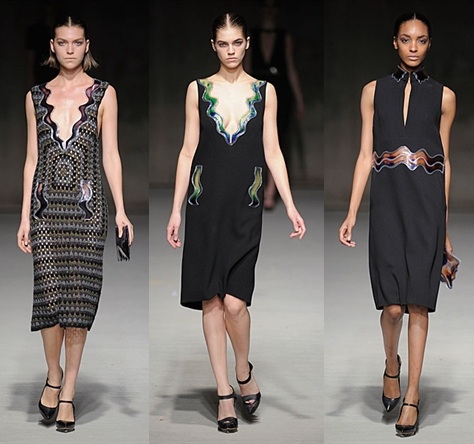 Cut into squiggly shapes in vivid colours, they become necklines on dresses, collars, trims of pockets, panels or tops in their own right in blues and greens for a sea-like semblance or pinky-reds and yellows like spiritual sunsets.
It may mean every piece isn't as wearable as previous seasons', but Kane's exquisite cut and inclination for crazy is as exciting as ever.